CNN host Candy Crowley elicited big waves of both criticism and praise when she moderated a presidential debate between President Obama and Mitt Romney last year. A few months removed from the controversy, Frank Fahrenkopf, a co-chair of the Commission on Presidential Debates, said it was a "mistake" to choose her.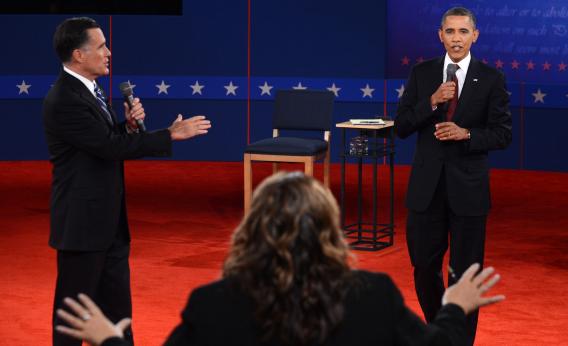 Fahrenkopf, who is a former chairman of the Republican National Committee, told Jon Ralston that he was generally proud of the moderators they selected in the 2012 race. But he added: "We made one mistake this time: Her name is Candy."
Crowley drew sharp backlash after moderating the second presidential debate, during which — ignoring the instruction not to ask follow-up questions — she stepped in and remarked on Romney's assertion that Obama had not called the attack on the U.S. consulate in Benghazi an "act of terror."
Others lauded her "fact check." Later, Crowley said she was just trying to move the conversation along.
POLITICO noted that executive director of the commission, Janet Brown, declined to comment.
via Mediaite
[fbcomments]