It's January 6th, and as predicted, the Dems, media, and even some Republicans are turning today into a political circus.
Kamala and Joe have already compared January 6th, where someone sat in Pelosi's chair, to the deadly carnage of 9/11 and Pearl Harbor.
I'd like to remind you what January 20th, 2017 looked like, when President Trump was inaugurated.
Watch:
This is some what they did on just the day of Trump's inauguration. They also caused significant damage to the Capitol on that day. Look it up.

They continued this violent rioting all across America for the next four years.

GTFOH with the fake outrage over the "insurrection." pic.twitter.com/PJb02ZogGz

— Maze (@mazemoore) January 5, 2022
Do you recall any outrage over this from Dems and media?
No? Me either.
MORE NEWS: [VIDEO] Ted Cruz May Have Just Destroyed His Entire Political Career With One Bonehead Move
While Americans suffer through Biden inflation, bare shelves, soaring crime and gas prices, Dems and media will spend the day bemoaning the so-called January 6th apocalyptical death blow to democracy.
They are so wildly out of touch.
But that's typical for elites. They don't know or care what concerns us lowly peasants.
Dem/media elites are delusional in their assumption that the general public shares their self-aggrandizing, grandiose beliefs about the supposed world-altering significance of Jan 6, including that the one-year anniversary requires televised sermons trumpeting its "Sacred" nature

— Michael Tracey (@mtracey) January 6, 2022
Dems have a whole day of festivities planned, including a "candle light vigil" to mark the occasion.
So, who is behind all of this? Who's organizing these events, like today's vigil?
Well, now we know… and it will probably not shock you, but it'll make you sick.
It's a group called Movement Catalyst. You probably haven't heard of this group, but when I tell you who their leader is and what they've done in the past, it'll all click into place.
A Twitter thread written by Kyle Shideler, Director/Senior Analyst for Homeland Security & Counterterrorism, exposes exactly what's going on with this January 6 "celebration."
Take a look:
"So the "Candle Light Vigil for Democracy" being held for the Dem's J6-apoolza, is being organized by a group called Movement Catalyst. Whose the leader of MC? Well lemme show you."
"Liz Butler. Also co-founder of "Shutdown DC. Same group which tormented Rep. Josh Hawley's wife, and held a planning call with Lisa Fithian where they discussed occupying government buildings in the event Trump should win."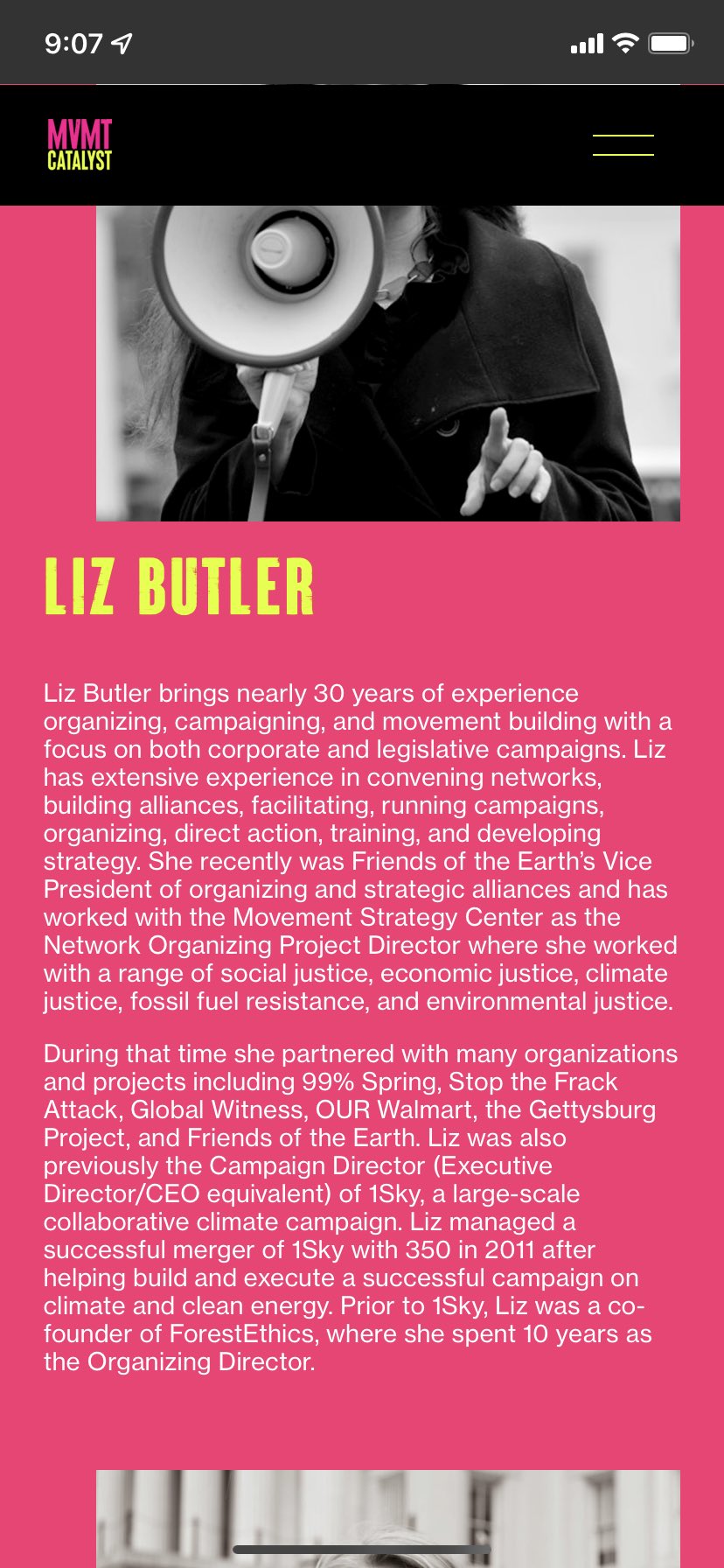 Here's a snip on Butler from me and @davereaboi's piece before the election: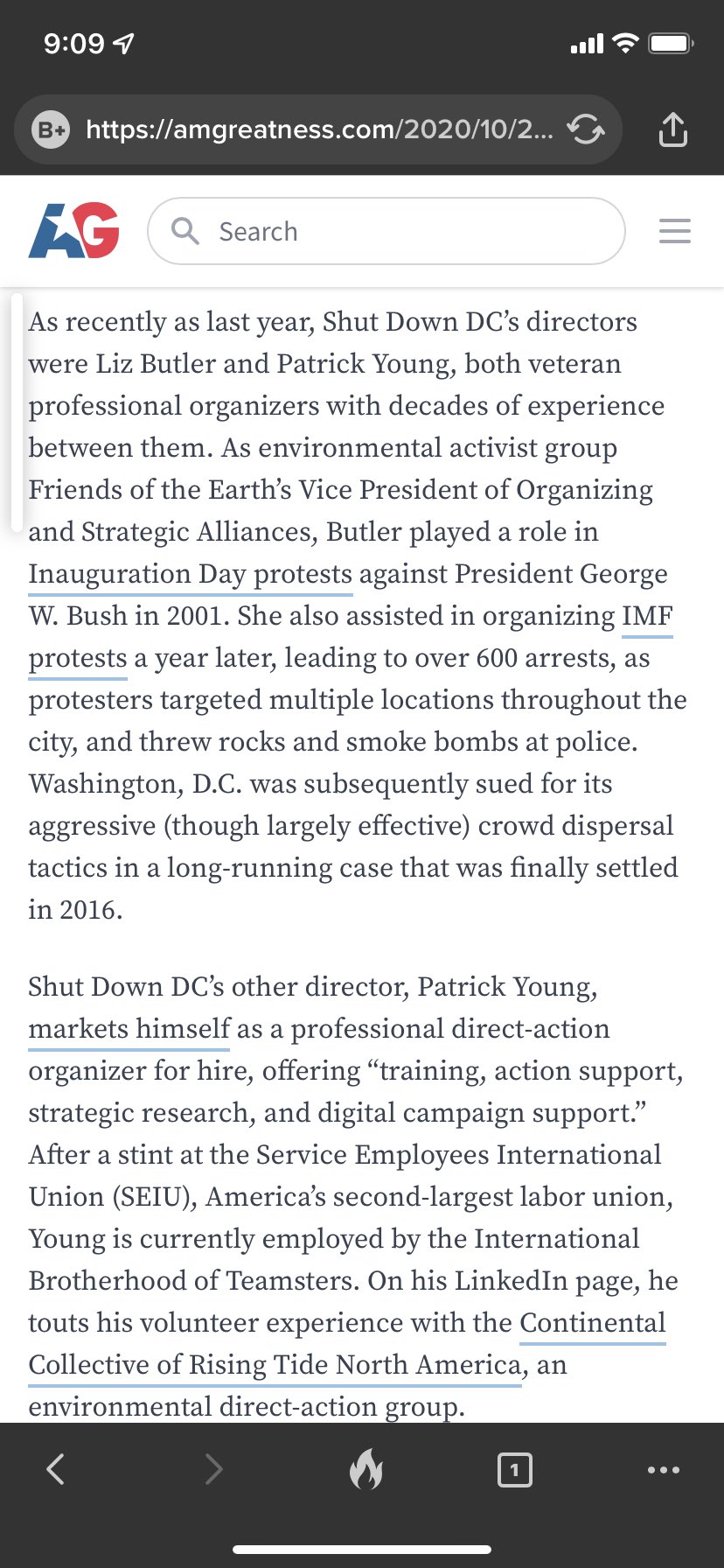 "Oh her buddy Patrick Young is a member too. It's basically just Shutdown DC. So… lol. That's how much the Dems care about rowdy protests that occupy federal buildings."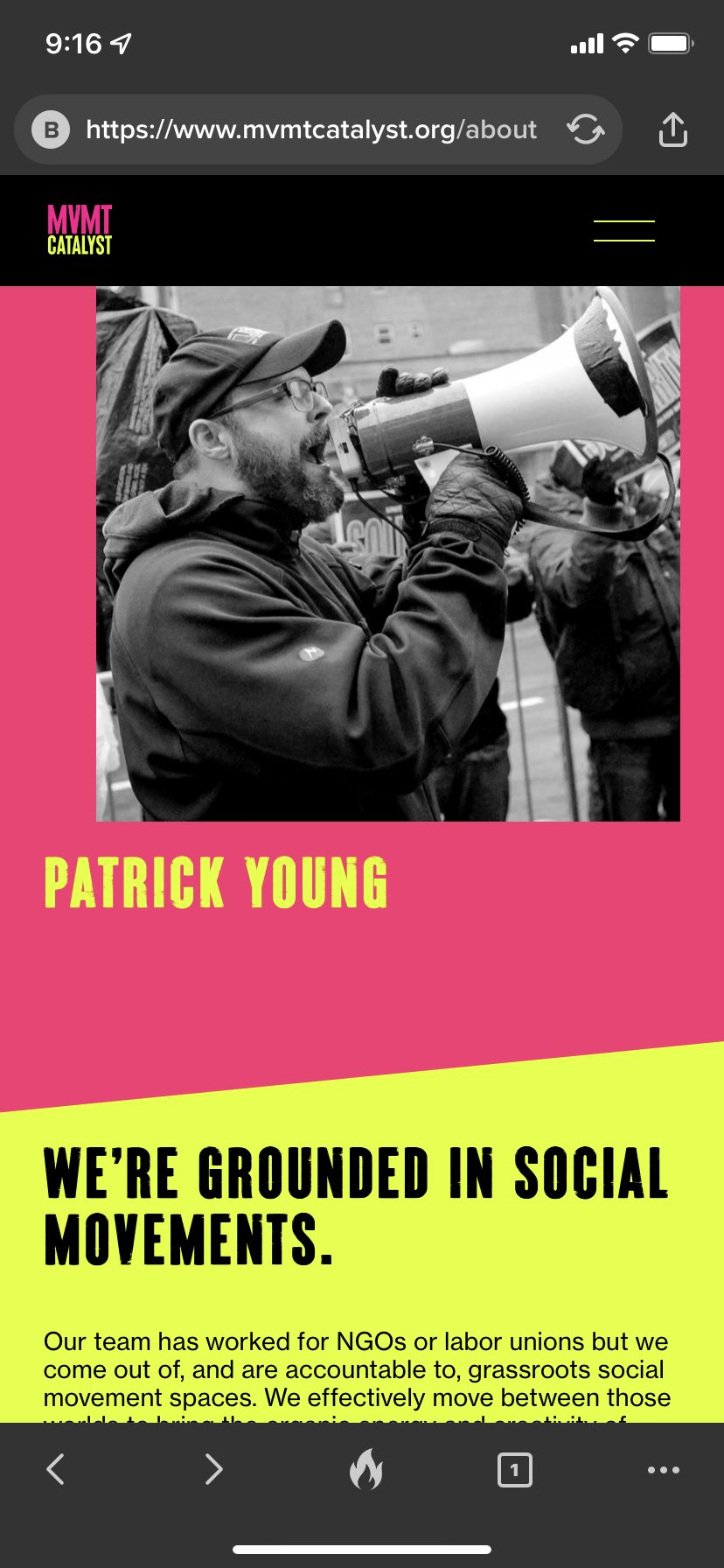 "Btw Shutdown DC was sponsored by a straight up Antifa group, All-Out DC."
All Out DC claims they are an "umbrella organization" formed after Inauguration Day 2017 (January 20, or J20) to connect activist groups in Washington, DC, for the purpose of strengthening local organizing in the heart of the empire.
So the "Candle Light Vigil for Democracy" being held for the Dem's J6-apoolza, is being organized by a group called Movement Catalyst. Whose the leader of MC? Well lemme show you. pic.twitter.com/J9redXaeMS

— Kyle Shideler (@ShidelerK) January 6, 2022
So, radical anti-American Marxists groups, the same types of people who unleashed mass anti-Trump rioting from Antifa and BLM terrorists, are now coordinating a "candle light vigil" to help Democrats turn January 6th into a political weapon to attack Trump and his supporters.
They're doing the same exact thing they did on January 20th, 2017, but without all the Molotov cocktails and baseball bats.
So, now you know who's behind the events that are unfolding today.
Don't be fooled; this is yet another well-coordinated political hit job from Democrats. And Republicans like Liz Cheney, and Ted Cruz, who called everyone at the Capitol "terrorists" yesterday, are validating the left's agenda.
Reminder …

Ted Cruz is a gutless coward.

— Catturd ™ (@catturd2) January 6, 2022
We need fighters who stand with us.
Not weak politicians who buckle and toe the line for Democrats.
The opinions expressed by contributors and/or content partners are their own and do not necessarily reflect the views of WayneDupree.com
---
---
One of the most dependable websites for original reporting, investigative reporting, and breaking news in the conservative media is now WayneDupree.com. It is the only group combating communist bias in the media and entertainment, and it is its hard news division.
Because the success of our objective is so important to the economy and because leftist media's COVID falsehoods probably cost lives, we need your help. Donate to WayneDupree.com today so that we can keep covering stories that the leftist media won't touch. Your decision to donate $5 per month, $50 per year, or $100 per year will enable us to continue the difficult work of making sure a free and fair media survives in our nation.
[The WDStaff]
SIGN UP HERE
and join us!
---
Follow Wayne on Rumble!