Justin Trudeau is in a bit of a pickle right now.
He's got a revolution and a revolt on his hands, and he's trying to downplay it, while it's literally sweeping the nation and all of North America.
A massive convoy of #FreedomTruckers is driving from all over Canada on their way to Justin's house in Ottawa to protest his tyrannical vaccine mandates.
It's gotten so big that Trudeau finally had to acknowledge it.
He gave a speech and acted as if what was happening in Canada is no big deal, and doesn't represent the Canadian people:
Watch:
He's had to acknowledge them, tells me he's rattled. https://t.co/IW5k3XfecC

— A Quantum Cat (@AQuantumCat1) January 26, 2022
MORE NEWS: [VIDEO] Grab Your Kleenex: Canadian Kids Record Messages of "Thanks" to Freedom Truckers
This is what Justin calls a small "fringe" operation…
There are 100K truckers and Canadians heading to Ottawa right now. That's not "small."
How long will @JustinTrudeau be able to dismiss these brave truckers as a small "fringe" before the masses see through the lies?#TruckerConvoy2022 pic.twitter.com/Aubv71tXcv

— Young Americans for Liberty (@YALiberty) January 27, 2022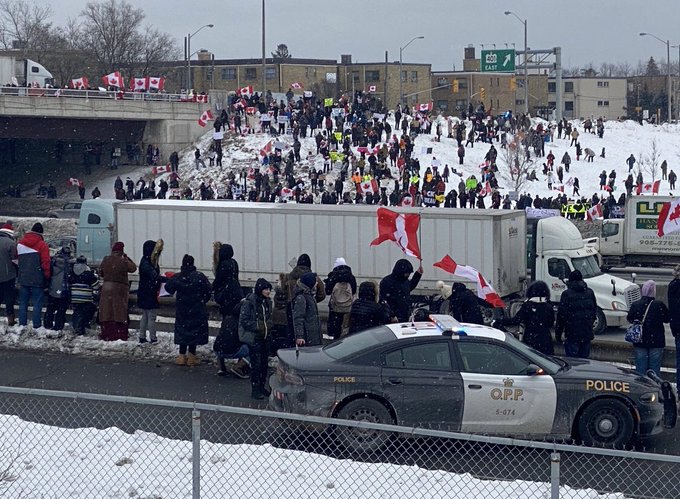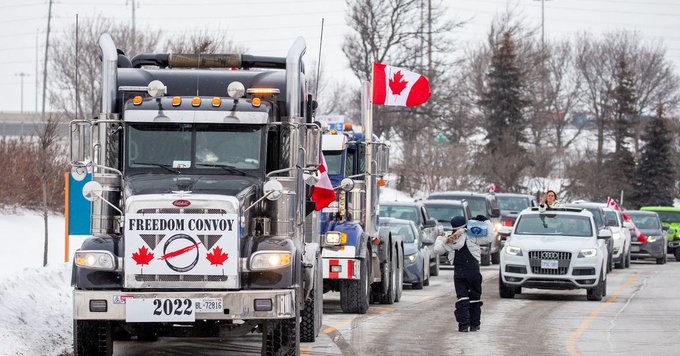 The group plans to be in Ottawa on Saturday, and they want to speak to Justin about their "demands."
But it looks like Justin won't be available for that meeting because right after his speech, triple-vaccinated Justin announced he was exposed to someone with COVID and per Ontario health rules, he was now locking down for 5 days.
Here's what he said in a tweet:
Last night, I learned that I have been exposed to COVID-19. My rapid test result was negative. I am following @OttawaHealth rules and isolating for five days. I feel fine and will be working from home. Stay safe, everyone – and please get vaccinated.

— Justin Trudeau (@JustinTrudeau) January 27, 2022
Many people did not believe Justin.
They figured he was just hiding out from the truckers and as a result, Justin was mocked online for being a coward.
Well, it looks like those people were right because one of the Freedom Truckers just busted Justin in a very embarrassing lie.
Watch:
Trudeau just got busted 😂😂 https://t.co/Hw7MVRbzTx

— Ames (@RestingTwitFace) January 27, 2022
Also, these are Ontario's guidelines below.
Again, Justin doesn't have to "isolate."
He's triple vaxxed, had a negative test, and has no symptoms.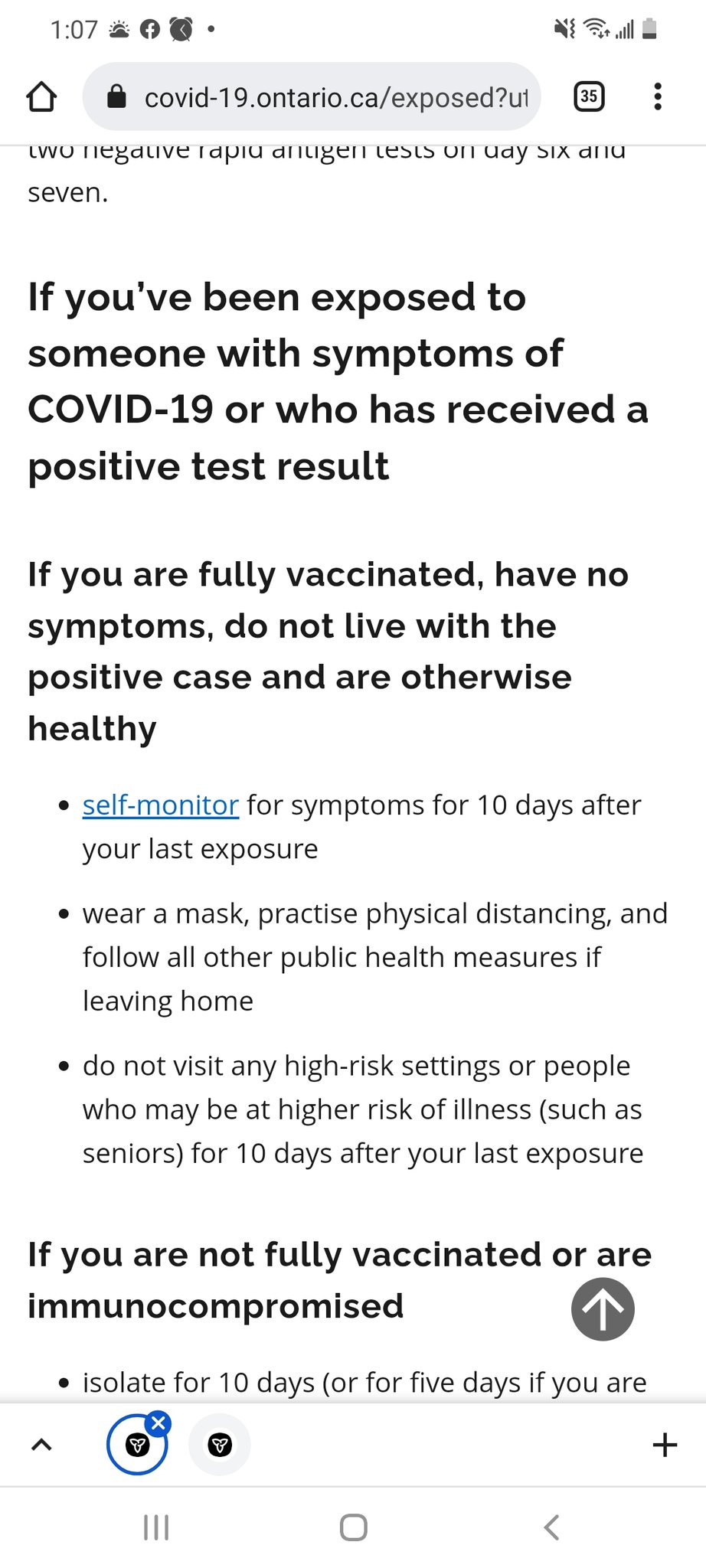 If you ask me, I think it's clear that Justin is hiding.
Like all globalists, they don't want to face their failures.
But his colossal failure is on its way. It'll be there on Saturday, and he can hide all he wants, but everyone will soon witness the crash of Justin Trudeau's tyrannical policies.
The opinions expressed by contributors and/or content partners are their own and do not necessarily reflect the views of WayneDupree.com
---
DEAR MEMBERS,
Are you sick of seeing ads? Well then it's time to get rid of them! WayneDupree.com is proud to offer a PREMIUM VIP MEMBERSHIP that eliminates ads and gives you the BEST browsing experience.


SIGN UP HERE and join us!
---
Follow Wayne on Rumble!