There's a common theme going on between Biden and President Trump.
One has piles of enthusiasm, and energy behind him, and the other does not.
We see it everywhere, in photos of rallies, pictures of supporters, and now, this latest comparison between the reaction of the military to each man.
It's a stunning and stark difference. And it's always that way.
Enthusiasm and passion vs crickets.
MORE NEWS: One Trump Supporter Has a Prediction About What Dems Will Pull Off Three Months Before Midterms
Conservative pundit Arthur Schwartz posted the photos today on Twitter and said: "Something seems … different."
Yes, indeed… quite different. 
Something seems … different. pic.twitter.com/DyXS5XmpIU

— Arthur Schwartz (@ArthurSchwartz) March 25, 2022
The photo of Biden meeting with service members overseas literally looks sad and depressing.
Some of them aren't even looking in his direction.
Here's a closeup of that photo: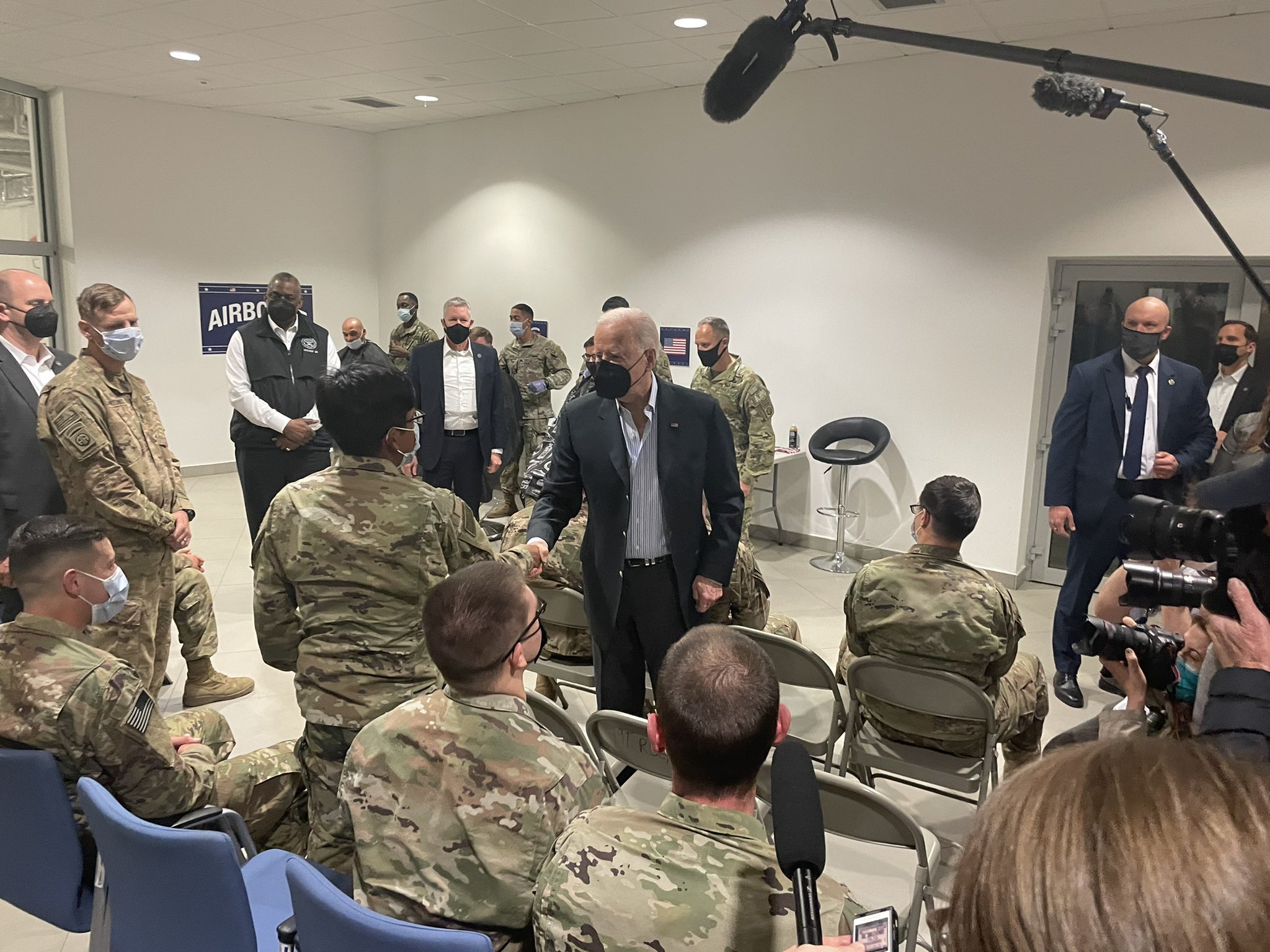 Now, compare that to the photo of President Trump meeting the troops. My God, it's like night and day. There's not even a comparison. Here's a closeup: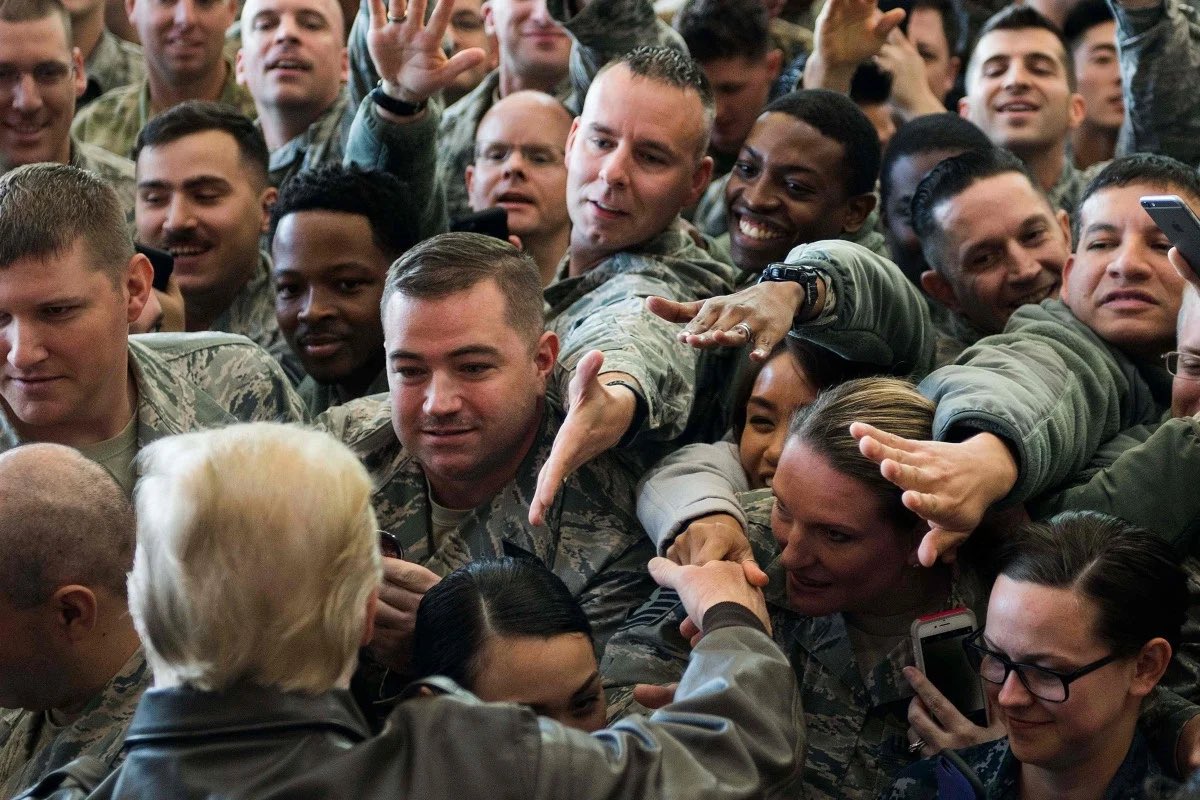 Here's what people online are saying:
"81 million votes LOL" 
"Trump is a legend, Biden is a joke" 
"Our military knows exactly the FRAUD Biden is"
"I can't help but feel bad for Biden. He doesn't know where he is or where he's going, but his handlers force him out anyways. He should be sitting in front of a roaring fire, regaling his grandkids with stories of Corn Pop."
"The enthusiasm with Biden here is, extraordinary. So much of it, oh wait."
"Seriously, would you be excited to see some old dementia riddled politician?" 
"Disdain vs Respect"
"They always had COVID as a cover for Biden's meager crowds. Wonder what they'll do moving forward to make excuses for no support?" 
"Oh yeah, the election was completely rigged. There's no way in hell this old fart won" 
"The worst-kept secret—even in the military—is that this usurper is illegitimate. He's NOT their CiC."
It's getting harder and harder to believe that this bumbling, stumbling old fool has a bigger and more passionate political movement than Obama and President Trump… two political icons.
And like that one online user mentioned, Joe's Handlers used COVID as a "cover" for Biden's lack of support – now what will they do?
The opinions expressed by contributors and/or content partners are their own and do not necessarily reflect the views of WayneDupree.com
---
DEAR MEMBERS,
Are you sick of seeing ads? Well then it's time to get rid of them! WayneDupree.com is proud to offer a PREMIUM VIP MEMBERSHIP that eliminates ads and gives you the BEST browsing experience.


SIGN UP HERE and join us!
---
Follow Wayne on Rumble!