Nobody on earth will ever accuse Chicago Mayor Lori Lightfoot of being a "fashion plate."
She's made some very questionable choices as far as outfits go, but the one she wore for a pre-St. Patty's Day celebration in Chicago has raised a lot of eyebrows, for a few reasons.
First off, Lori looks like she's packed on some pounds for the winter, but besides that, there's something else that caught everyone's attention.
Not, it's not that she looks like a low-budget Batman villain, it's the hypocrisy of what she's wearing…
MORE NEWS: [VIDEO] Team Trump Releases Ad Using Kamala's Own Words That Absolutely Obliterates Dems
In fairness, Lori Lightfoot actually does sound like a Leprechaun's name. pic.twitter.com/tKn0m6MEAt

— Noam Blum (@neontaster) March 13, 2022
Here's a closeup of the photo: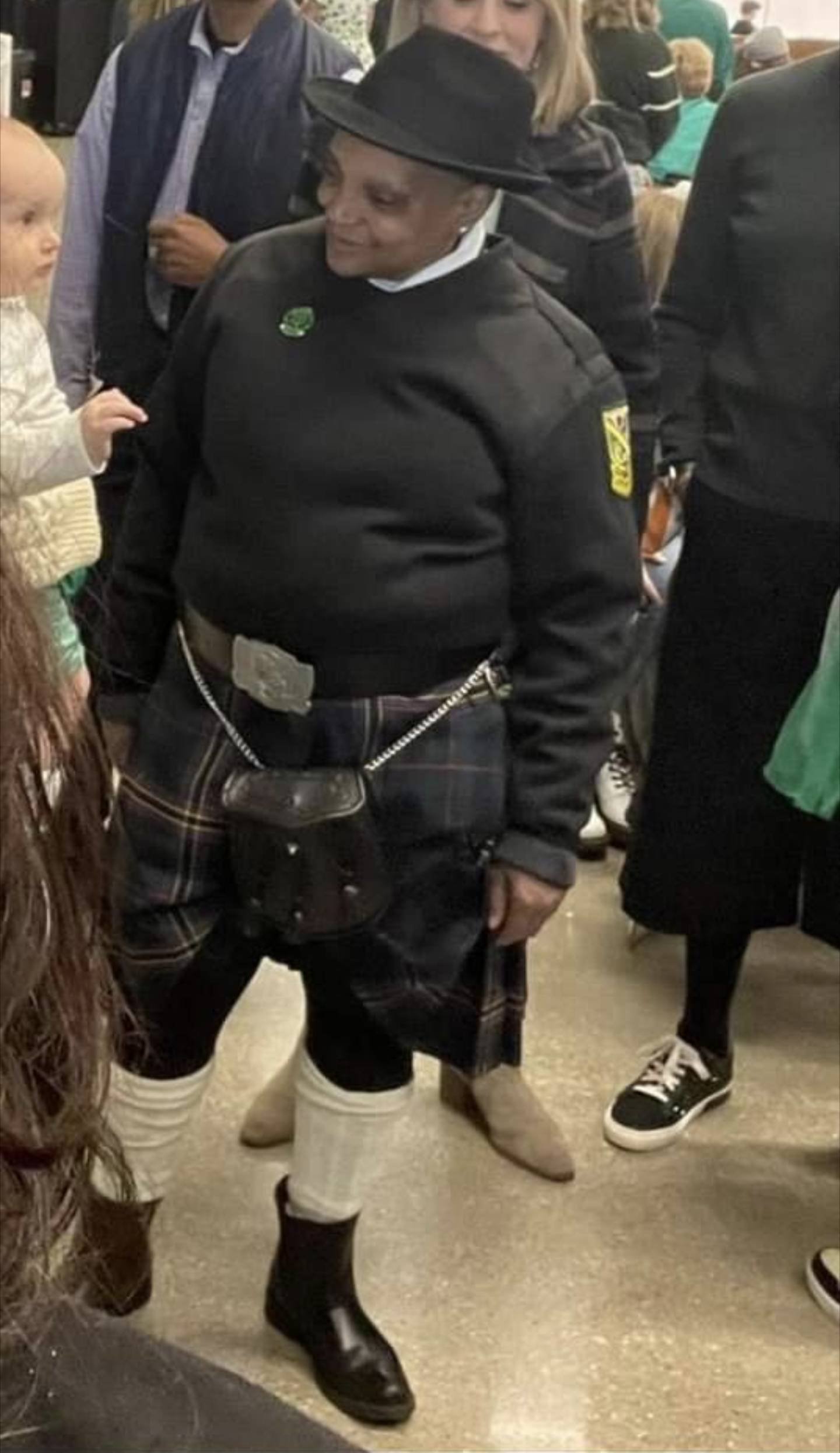 We're told over and over by the left that it's wrong to "appropriate" someone else's culture, yet here's Lori, looking like the hobo-version of the Lucky Charms leprechaun.
And that's exactly what everyone noticed about Lori's ghastly outfit.
Here's what people online had to say:
"My culture isn't your costume… Am I doing this right???"
"So, it's okay for Lori to dress up in a bad Irish costume, but if I dress up as a Native American am I horrible. and should have my whole life canceled?" 
"This is a bad case of cultural approoooooooopriation… lordy."
"They could remake the batman movie and cast her" 
"I thought cultural appropriation was a cancelable offense."
"My culture it's not your costume or something like that"
"she dressed like the hamburgular for St Patty's Day?" 
"Lol, can't believe this pic is real"
"Hello the Scottish delegation would like to fix one mistake and trade Lightfoot at this time to the Russian Federation."
"Does she not have friends and advisors to warn her off of this?"
Personally, I don't believe in this silly "appropriating" nonsense, but if you're a progressive, shouldn't you be practicing what you preach and shove down everyone else's gullet?
And if you are going to "appropriate" another culture, could you at least do it with some actual style and flair?
The opinions expressed by contributors and/or content partners are their own and do not necessarily reflect the views of WayneDupree.com
---
---
One of the most dependable websites for original reporting, investigative reporting, and breaking news in the conservative media is now WayneDupree.com. It is the only group combating communist bias in the media and entertainment, and it is its hard news division.
Because the success of our objective is so important to the economy and because leftist media's COVID falsehoods probably cost lives, we need your help. Donate to WayneDupree.com today so that we can keep covering stories that the leftist media won't touch. Your decision to donate $5 per month, $50 per year, or $100 per year will enable us to continue the difficult work of making sure a free and fair media survives in our nation.
[The WDStaff]
SIGN UP HERE
and join us!
---
Follow Wayne on Rumble!