The man who stabbed workers at the Museum of Modern Art in New York City is still on the loose, and right now, he claims he's heading to Florida, and his plan is to kill President Trump.
The media isn't reporting that part, and they're also not telling you this man, Gary Cabana, is a crazed Democrat, who's so obsessed with COVID, that he's gone completely insane.
Here's what happened in New York:
Two front desk workers at the Museum of Modern Art in New York were stabbed on 12 March. The suspect, a 60-year-old man named Gary Cabana, entered the museum in the late afternoon and had been previously notified in writing that his membership had been revoked due to two prior incidents of disorderly conduct.

Cabana posted a series of erratic messages on Facebook on 13 March stating that he was blindsided by his ejection from the museum, and references having bipolar disorder.  In a comment below the same post, he claims to be in Florida and threatens to trespass into Mar-a-Lago and "go out with the lights."
MORE NEWS: Venezuela Has Just Joined Saudi Arabia, India, and Iran in Saying, "F**K Joe Biden" 
Here's the stabbing incident that was caught on security footage.
You can watch the video below:
This man is a Democrat nutjob who hates Republicans and "anti-maskers."
A man who's been driven to the edge of insanity by the media and politicians who turned COVID into a psychological weapon.
Read this Facebook post from him: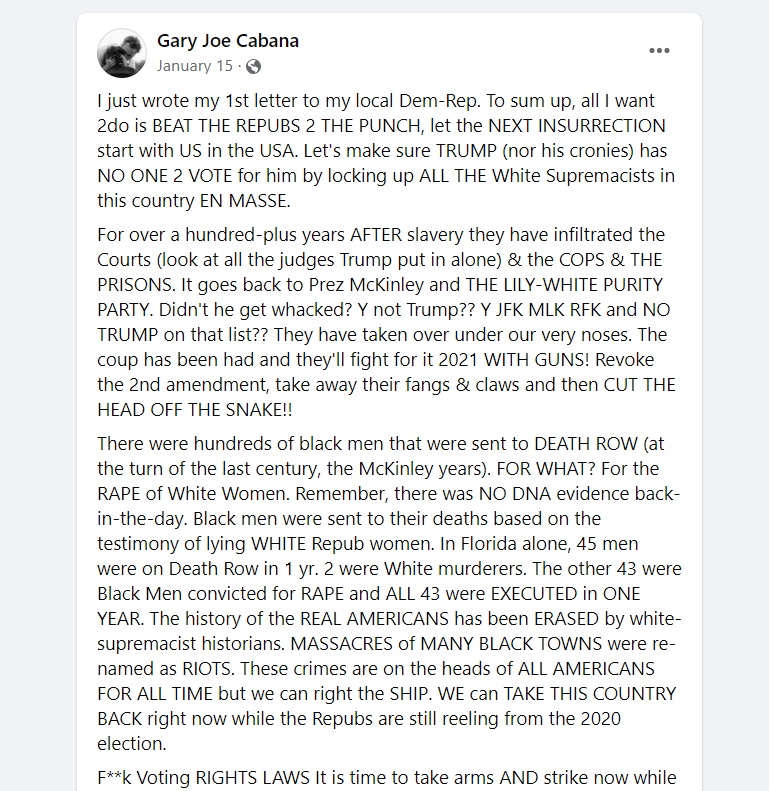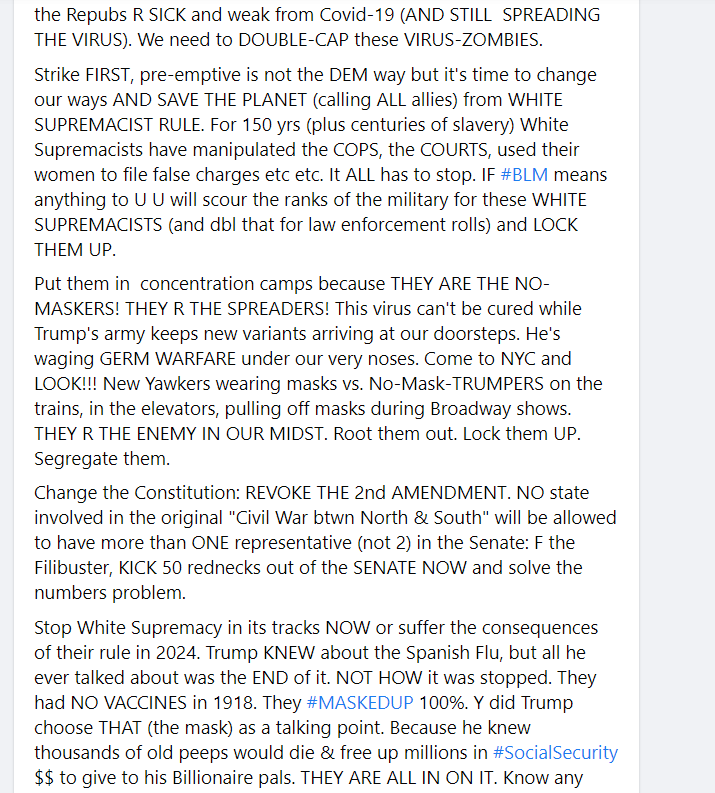 Gary now says he's making his way to Florida, and he's there to "cut off the head of the fat white snake."
Most believe that is a reference to President Trump.
Not surprisingly, our fake news media isn't reporting on this "angle."
They're not telling the public this man is a violent Democrat, who hates Republicans and is driven to violence by fear-mongering, politics, and mental illness.
This situation is reminiscent of the Bernie supporter who shot up the baseball field filled with Republican lawmakers.
The media brushed that political hit job under the rug as well.
The opinions expressed by contributors and/or content partners are their own and do not necessarily reflect the views of WayneDupree.com
---
---
One of the most dependable websites for original reporting, investigative reporting, and breaking news in the conservative media is now WayneDupree.com. It is the only group combating communist bias in the media and entertainment, and it is its hard news division.
Because the success of our objective is so important to the economy and because leftist media's COVID falsehoods probably cost lives, we need your help. Donate to WayneDupree.com today so that we can keep covering stories that the leftist media won't touch. Your decision to donate $5 per month, $50 per year, or $100 per year will enable us to continue the difficult work of making sure a free and fair media survives in our nation.
[The WDStaff]
SIGN UP HERE
and join us!
---
Follow Wayne on Rumble!