Kathy Griffin should just do herself a favor and shut up.
Over the past couple of days, she's stuck her foot in her mouth on Twitter a couple of times.
Griffin is one of those "COVID-obsessed" cultists. She recently took a very unhealthy-looking "4th booster shot" photo, which was mercilessly ridiculed for, and now she's back for another round of mocking online.
This time, she's calling on kids to be masked up because she has cancer and had part of her lung removed, so Kathy's arguing that she and "high risk" people like her should be kept safe, by masking up kids.
Here's what she said to a follower of hers who goes by the name Danielle.
"Ok, hear me out. I see that you follow me, Daniela. So, I had 1/2 my lung removed because I had cancer and now I'm super high risk. What if people like me need your kids to wear masks (in addition to us wearing ours) because there are so many high risk people? Cmon. Whatdya say?"
So, Kathy Griffin hates our guts, calls us racists, bigots, and Nazi's and now expects all of us to mask up our kids, so she can feel extra safe?
Interesting.
MORE NEWS: Don Jr. Celebrates As Yet Another RINO Who Voted to Impeach Trump Bites The Dust
Well, it didn't take long for many people to go digging and they found a personal photo that Kathy took with some friends that she recently shared online.
And that picture is now coming back to haunt her.
Kathy shared this photo on March 19, 2022. So, less than a month ago.
Not sure when this image was taken, but that doesn't matter to anyone, it's the "message" that it sends.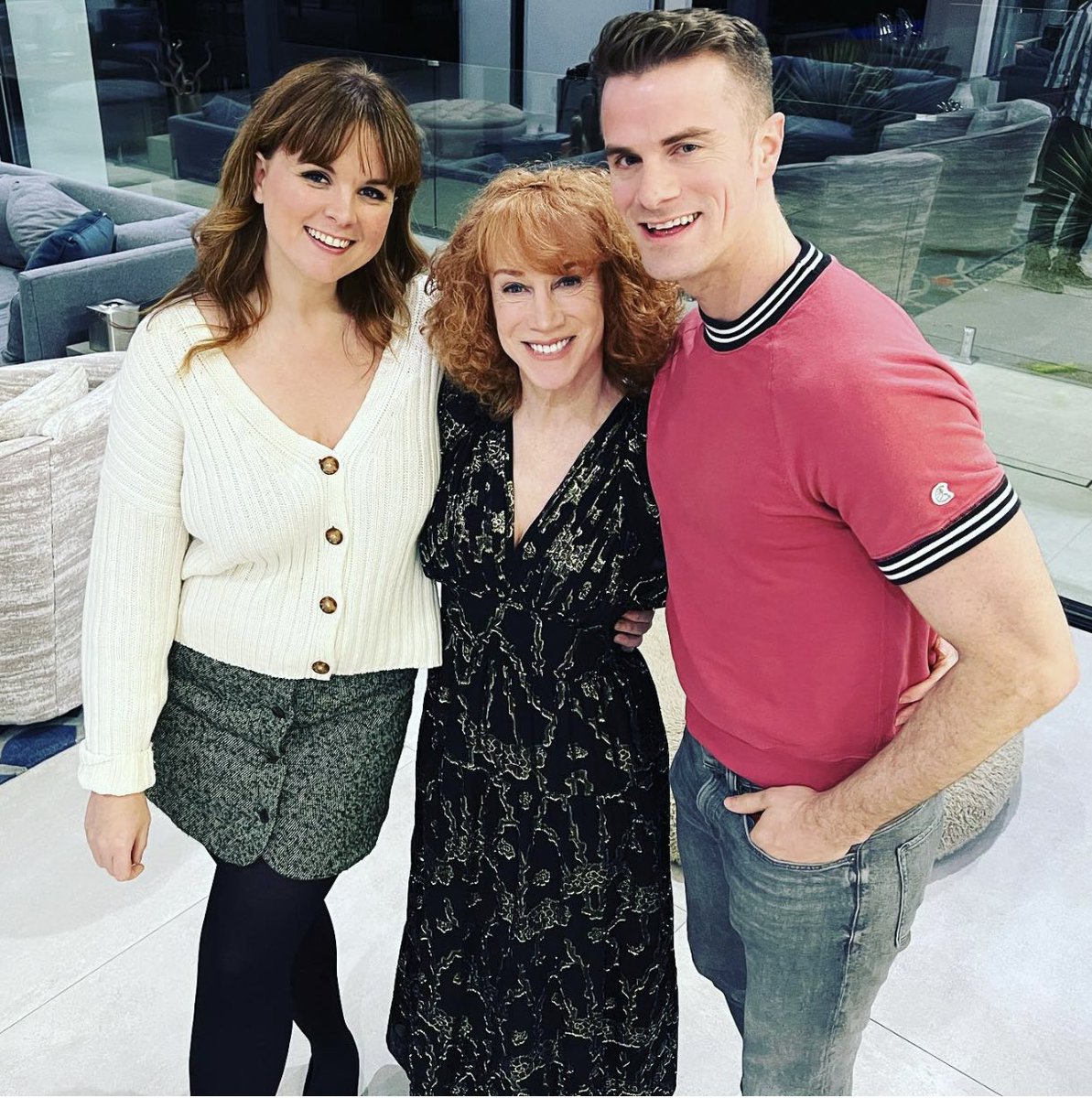 A photo of a mask-free Kathy, indoors, snuggled up close with her mask-free pals, but YOUR kids need to be "covered up" to keep Kathy safe?
Is that called "dEmOcRaT sCiEnCe"?
Here's what people said online:
"I can tell from that happy smile and group hug you're really dealing with a terrible hardship Kathy, and looks like you're living in a lot of fear, too." 
"I see the way you live in constant fear of the unmasked. Good thing that on the other side of the country, we've masked a 2 year old from 8:45 to 2:45 5 days a week, so you can feel safe hanging out unmasked, indoors, with 2 other unmasked adults."
"The peasants are done bending over backward to keep the elites safe. Figure it out yourself" 
"Kathy, you're free to stay indoors and care for yourself and your ailing health." 
"I am not selfish enough to ask anyone to alter their life for me, and I have bone cancer" 
"Your poor health isn't my issue. I will pray for you, but beyond that, nothing. Sorry." 
"if you're sick, and high risk, stay inside." 
"This is peak Covidian nonsense. Kathy is arguing that requiring only toddlers to mask only in NYC is necessary for her health. This is a type of cult, seriously, and rational people want out."
No. not ruining kids lives so a rich drunk can hang out with her pals at Saks 5th Avenue all day" 
I have a mother who would be considered "high risk," although she's had COVID twice and was fine.
Either way, I would never ask anyone to change how they live their lives for my mother. She's my responsibility and I will make sure she's safe.
And I don't need to mask up my neighbor's kids to do that.
The opinions expressed by contributors and/or content partners are their own and do not necessarily reflect the views of WayneDupree.com
---
DEAR MEMBERS,
Are you sick of seeing ads? Well then it's time to get rid of them! WayneDupree.com is proud to offer a PREMIUM VIP MEMBERSHIP that eliminates ads and gives you the BEST browsing experience.


SIGN UP HERE and join us!
---
Follow Wayne on Rumble!