Holy wow, I saw this tweet today, and couldn't believe my eyes.
George Soros has never looked "sprite and healthy," but I haven't seen a recent photo of this guy in eons… until now.
OAN broadcasted a recent photo of Soros, and he looks like a cross between Doc from "Back To The Future." and one of those creepy dehydrated apple faces.
Do you know what I'm talking about?
MORE NEWS: Liberal "Food Network" Host Valerie Bertinelli Enrages Many Americans With Her Comments On Texas School Shooting
It's crazy how much he's aged, and even crazier that he's still alive at this point.
What is he, 200-years-old by now?
Sure feels that way…
Here's the photo that OAN used:
WOW! pic.twitter.com/k6IgdALv4o

— Bethanne (@ElizabethKlave3) May 25, 2022
Here's a closeup of the photo: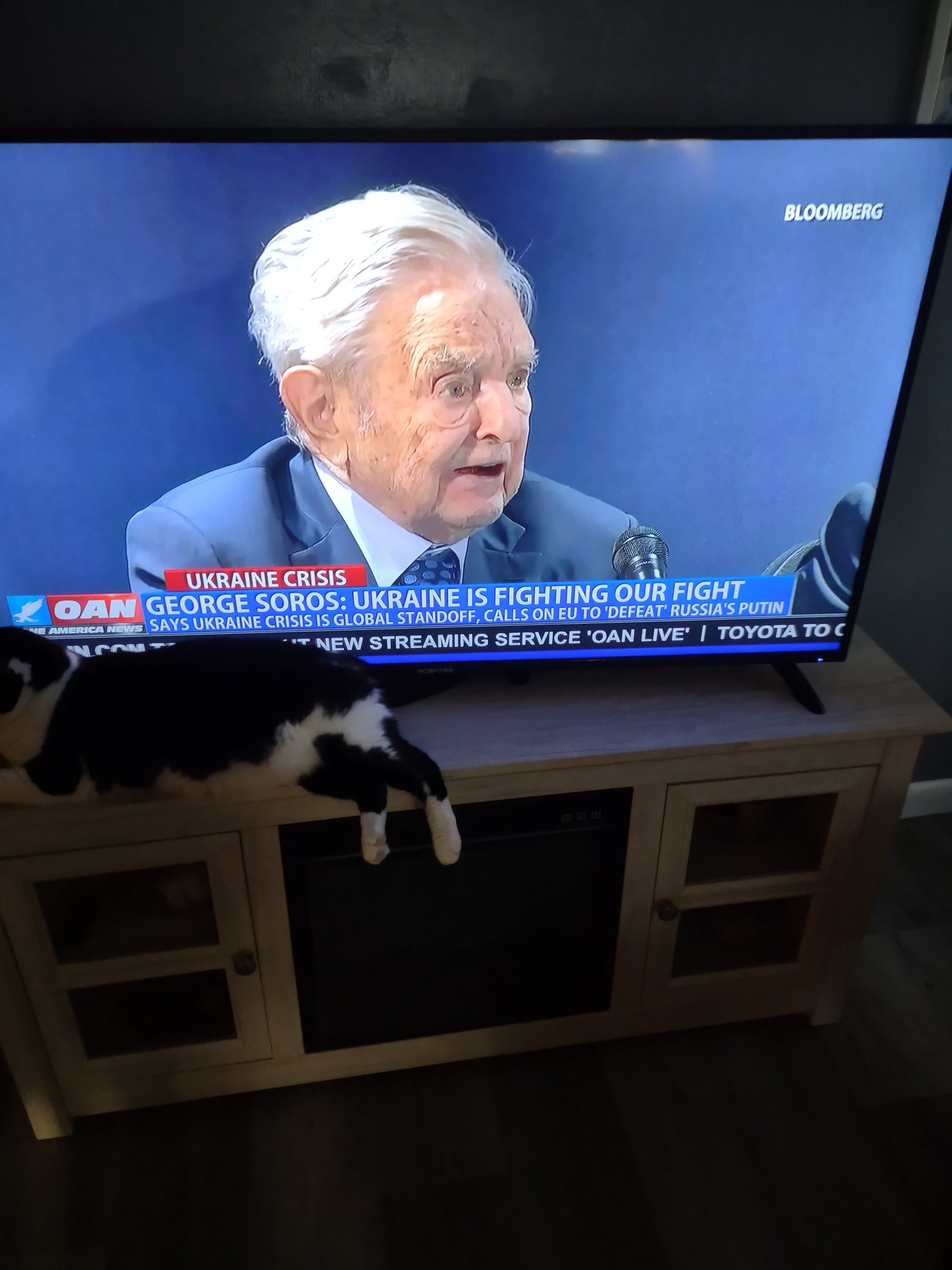 Boy, it really is true… when you're evil, you wear it, don't you?
Here's what people online are saying:
"Corruption doesn't look good on anyone"
"That is one sick and scary lookin MF'er"
"I don't want my country to be on the same side with this man on anything" 
"The epitome of evil."
"That moment you realize your government is probably best friends with George Soros"
"He looks about as sane as Joe."
"He looks like he doesn't have a lot of time left."
"wow, the evil is really showing all over his face."
"This is what you look like when the devil owns your soul"
"Evil never dies"
"Guess his adrenochrome ran out"
"Can Satan please come and collect this monster already?"
Sadly, Georges's son, Alex, has already taken over where his decrepit old father left off.
So, when George leaves this earth, his hateful anti-American legacy will carry on.
The fight never ends, folks.
The opinions expressed by contributors and/or content partners are their own and do not necessarily reflect the views of WayneDupree.com
---
---
One of the most dependable websites for original reporting, investigative reporting, and breaking news in the conservative media is now WayneDupree.com. It is the only group combating communist bias in the media and entertainment, and it is its hard news division.
Because the success of our objective is so important to the economy and because leftist media's COVID falsehoods probably cost lives, we need your help. Donate to WayneDupree.com today so that we can keep covering stories that the leftist media won't touch. Your decision to donate $5 per month, $50 per year, or $100 per year will enable us to continue the difficult work of making sure a free and fair media survives in our nation.
[The WDStaff]
SIGN UP HERE
and join us!
---
Follow Wayne on Rumble!