Today when I was perusing the internet looking for interesting things to share with you, I happened upon one of the coolest photographs I've ever seen.
It's called "African American Boys On Easter Sunday Morning."
The photographer was a white guy by the name of Russell Lee. He took the photo back in 1941 on the South Side of Chicago.
I've never seen this photo, but I am so happy I stumbled upon it today.
The original black-and-white photo is amazing enough, but boy, do I have an even bigger treat for you…
MORE NEWS: 34 Year Old Bride-to-Be Dies in Her Sleep The Night Before Her Wedding
Not only did I stumble upon this gorgeous photo, but I also found a really amazing historian by the name of Marina Amaral and she's an artist herself.
Marina took this stunning 1941 Russell Lee photo and colorized it, and made this image just COME TO LIFE.
I found some info on this classic Americana photo and I wanted to share it with you. A photo historian by the name of John Mason said this:
This is one of my favorite photos.  I love the kids, the clothes, the car, and the moment.  It's April 1941, Easter Sunday, and the five poised black boys are as much in control of the situation as is the photographer, a white man named Russell Lee.

At the time, Lee was working for the Farm Security Administration's [FSA] epic documentary photography project.  Although most FSA photography was related to the agency's efforts to improve the lot of impoverished farmers and farm workers, by the early 1940s, it had turned some of its attention to America's cities.

The five boys are representative of Chicago's diverse African-American community, in which poverty and prosperity existed side-by-side.  While most black Chicagoans were poor (many were migrants from the South, fleeing racism and searching for economic opportunity), the city was also home to a self-confident black middle class.  You can see some of that confidence in Lee's photo.
Look:
(If you like this one, please share it!) Colorized by me: African American boys on Easter morning. Southside, Chicago, Illinois. April 1941.

📸 Original by Russell Lee. pic.twitter.com/O0uchwiije

— Marina Amaral (@marinamaral2) June 21, 2022
Here's a closeup of the photos: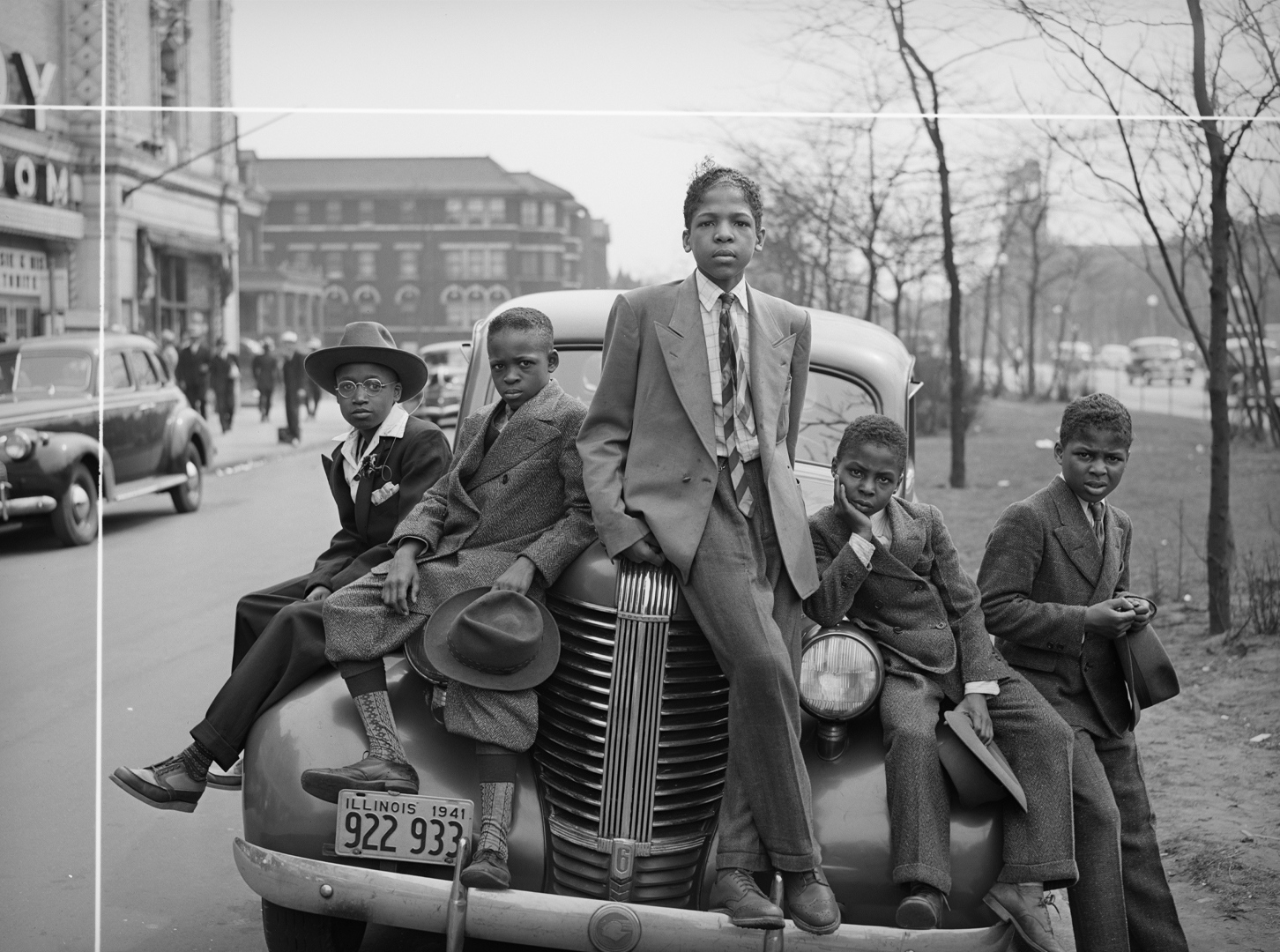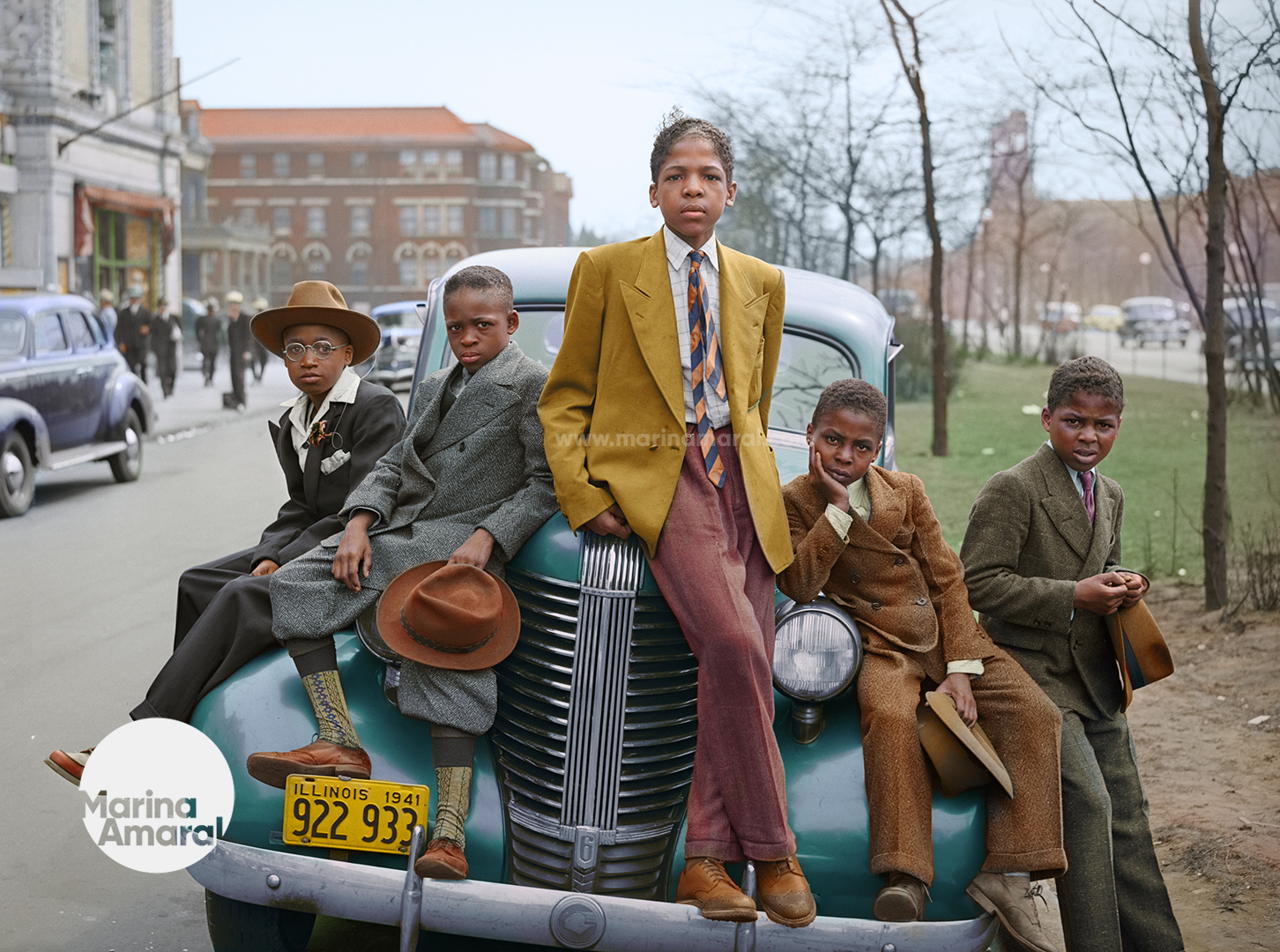 Russell Lee was one of the most acclaimed American photographers of the twentieth century.
See more of his photographs here.
What an amazing piece of history this photo is.
But it was Marina who brought it to life for me… and she's brought a lot of photos and moments in history to life.
Marina has a Substack, where she shares the work she's done colorizing photos and her talent is off the charts.
I encourage you to check out what else she's done here.
The opinions expressed by contributors and/or content partners are their own and do not necessarily reflect the views of WayneDupree.com
---
---
One of the most dependable websites for original reporting, investigative reporting, and breaking news in the conservative media is now WayneDupree.com. It is the only group combating communist bias in the media and entertainment, and it is its hard news division.
Because the success of our objective is so important to the economy and because leftist media's COVID falsehoods probably cost lives, we need your help. Donate to WayneDupree.com today so that we can keep covering stories that the leftist media won't touch. Your decision to donate $5 per month, $50 per year, or $100 per year will enable us to continue the difficult work of making sure a free and fair media survives in our nation.
[The WDStaff]
SIGN UP HERE
and join us!
---
Follow Wayne on Rumble!