As Biden's poll numbers continue to fall, many in the media are finally taking a serious look at what's going wrong inside the Biden Admin.
I actually read a pretty good article on this very topic from CNN… I know, right? I was shocked it was "pretty good," as well.
Many folks are blaming Biden for obvious reasons. The man looks and sounds like he should be in a nursing home.
But many are also blaming his staffers, who they say are either still stuck in the 90s-style politics, or they're so young that they don't have a clue about what's really going on.
And that brings us to this tweet that I saw from a popular conservative podcaster who goes by the handle "Comfortably Smug."
He found this tweet from a "SENIOR" Biden associate named Matt Hill.
MORE NEWS: [VIDEO] Good Grief, KJP Busted Telling Yet Another "Whopper" About Baby Formula, During Presser
In this tweet, Matt is spewing a bunch of malarkey and attacking President Trump in a tweet about baby formula.
This is what a SENIOR communication staffer is saying on Twitter: ".@POTUS is doing everything he can to help, bringing the private and public sectors together, and getting the job done for families. Huge contrast to the vacuum of leadership and experience Americans felt for four years. twitter.com/axios/status/1…"
Here's what Comfortably Smug said: "How the hell is a 12 year old the senior associate communications director??"
How the hell is a 12 year old the senior associate communications director?? https://t.co/31DBRfyFJg

— Comfortably Smug (@ComfortablySmug) June 2, 2022
A vacuum of leadership? My Lord, what alternate planet do these people live on? President Trump would have never allowed this "baby formula" crisis to happen. Ignoring problems is what lifelong government bureaucrats do, not private citizens and businessmen… we all know better.
I think the assessment of Biden's staffers was right… it's either old-school 90s politics or clueless ramblings from Doogie Howser when it comes to this admin.
And how is this guy a so-called "SENIOR" anything?
The only thing he should be a "senior" at is his high school.
Here's a quote from his Linked-In: "Some might say I'm just a press flack who sends too many press releases and talks to reporters, but I say I'm another soldier in the battle for the soul of the nation fighting to elect Joe Biden and unify the country."
Oh, golly gee, Beav, sounds swell…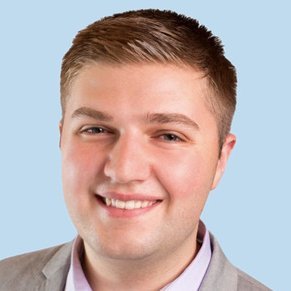 No wonder this whole dog and pony show is falling apart, right?
Here's what people online are saying:
"This could explain a lot"
"Good lord the boy still has spots."
"This is a high school senior, not a senior of anything else" 
"He has recent baby formula experience."
"Were the Mouseketeers not hiring?"
"Clearly uninformed as to the origin of the formula crisis. Cleaning up the mess you made does not make a hero or even competent"
"It's weird how they seem proud of the fact they had to beg for something as basic as baby formula. That's not brag-worthy. It's embarrassing."
"This whole admin is staffed by children like this"
"Puberty is gonna hit that dude hard"
Now, I know it may seem petty to pick on someone's looks, but there's a bigger point here, folks.
The country is in crisis, and we're trying to figure out who's running the show.
We know it's not Joe, right? And we know his Handlers — his senior staffers— are likely filling in the vacuum and taking big leadership roles…
And THIS guy, who looks as if he's got about as much life and work experience as a 15-year-old, is either in one of those positions or very close…
It's scary and concerning, but it's par for the course for this GONG SHOW administration.
The opinions expressed by contributors and/or content partners are their own and do not necessarily reflect the views of WayneDupree.com
---
---
One of the most dependable websites for original reporting, investigative reporting, and breaking news in the conservative media is now WayneDupree.com. It is the only group combating communist bias in the media and entertainment, and it is its hard news division.
Because the success of our objective is so important to the economy and because leftist media's COVID falsehoods probably cost lives, we need your help. Donate to WayneDupree.com today so that we can keep covering stories that the leftist media won't touch. Your decision to donate $5 per month, $50 per year, or $100 per year will enable us to continue the difficult work of making sure a free and fair media survives in our nation.
[The WDStaff]
SIGN UP HERE
and join us!
---
Follow Wayne on Rumble!