The commie show trials are kicking up into high gear, everyone.
Buckle up, they're pulling out all the stops "Hollywood" style to try to take down President Trump… AGAIN.
The left and RINOs are so desperate to use this commie show trial to yet again try to bring down President Trump that they hired a "Hollywood" producer.
Thus far, the ratings have been abysmal.
Nobody cares about this nonsense.
We can't afford gas and groceries, but we're supposed to care that Chuck Schumer's fax machine was vandalized almost 2-stupid-years ago?
The one true tragedy of that day was the murder of an unarmed Trump supporter named Ashli Babbitt. Beyond that, it was an event that got out of hand, and likely was made worse by "outside political forces."
MORE NEWS: Jonathan Turley Caught Something Very "Telling" About This J6 "Secret Witness Bombshell" Stunt
But regardless, Mr. Producer is pulling out all the stops to get the ratings up.
So, they trotted out this "SURPRISE BOMBSHELL" witness, who turned out to be a "coffee gopher" and glorified receptionist, who knows nothing, but is testifying about stuff she "heard" and how "scared" she was…
Stuff that wouldn't be allowed in a courtroom…
It's also fair to note that she wanted to go work for President Trump in Florida at Mar-a-Lago just 8 days after January 6th… that's weird, right?
Her name is Cassidy Hutchinson, and she claims she heard President Trump was so livid when he was told he was not going to the Capitol on January 6th, that he tried to commandeer the limo from a Secret Service agent.
She also said, later, he threw his lunch against a wall.
This is real "Amber Heard/Johnny Depp" type stuff, right?
Pretty odd that this is the first we're hearing about this, right? Especially considering the committee is a year old, and we also had an impeachment trial over this event, as well…
So, what gives? Why now?
Well, looks like we know the reason, and it has to do with that "job" at Mar-a-Lago I told you she wanted.
Here's what President Trump said on Truth Social: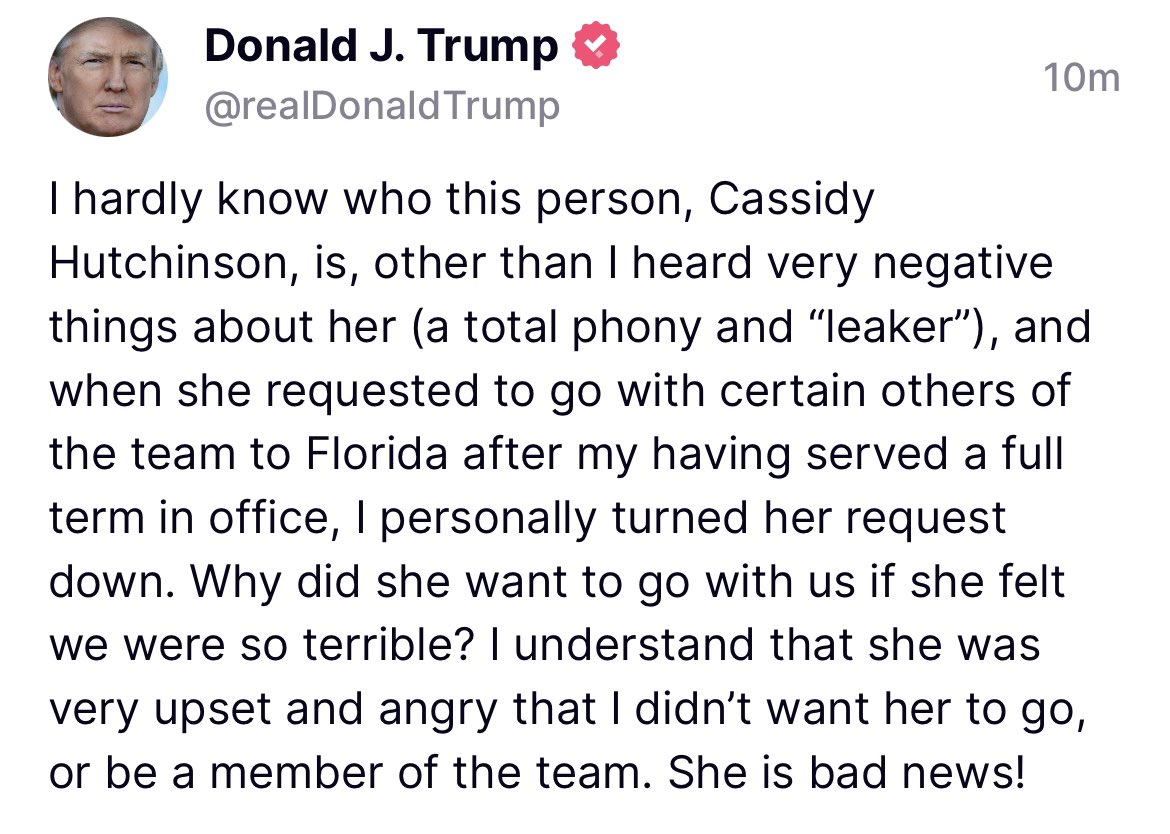 He also said this: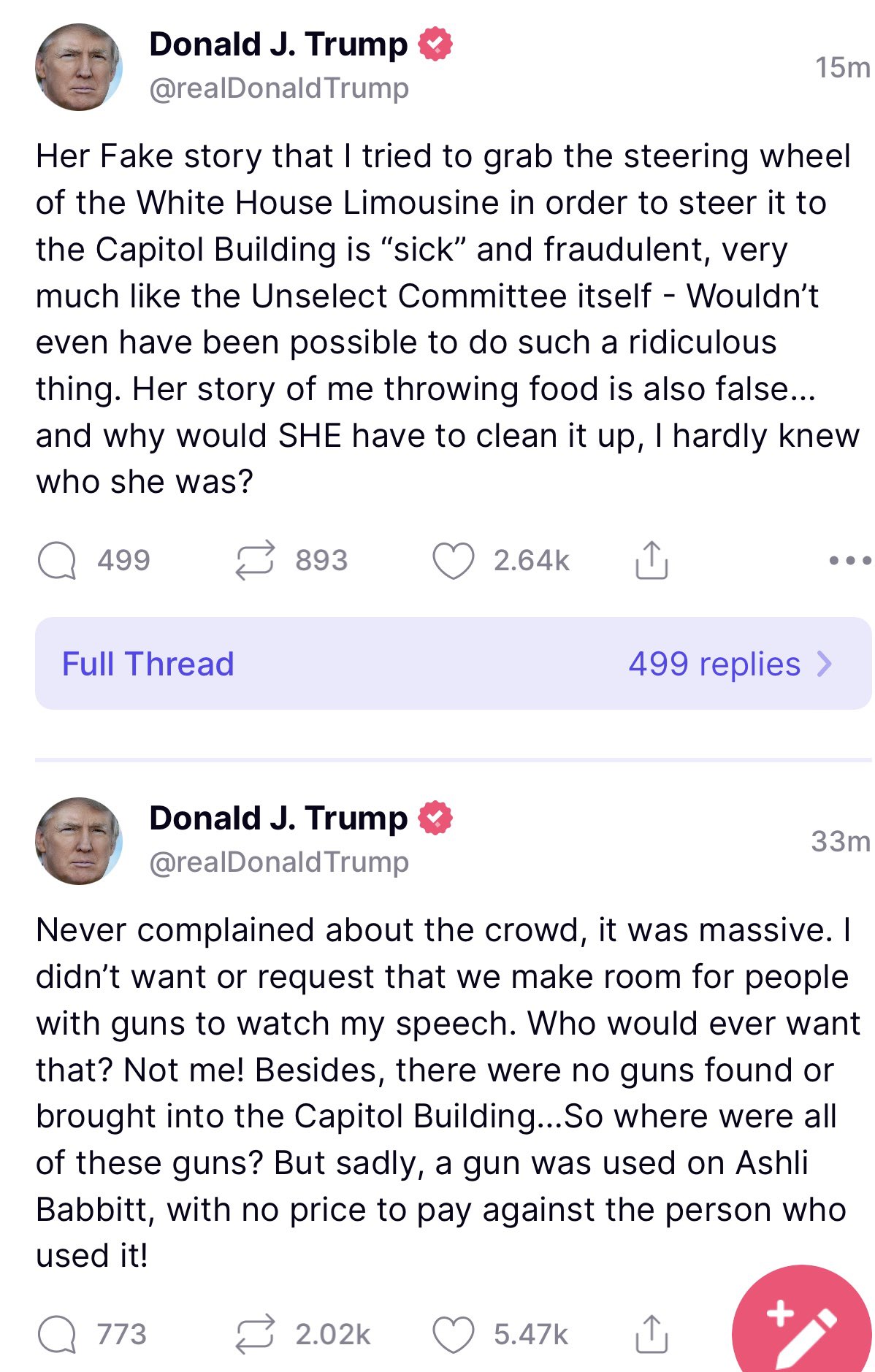 Sounds like yet another disgruntled employee trying to ride on Trump's name to get her 15 minutes of fame and maybe land a gig on CNN or MSNBC.
Or maybe a book, like that Vindman guy from the Ukraine impeachment sham?
Figures…
Have you noticed that there's never anyone HIGH RANKING who says this stuff?
It's always these low-level staffers and aides.
And we know why… everybody does.
What a sham.
The opinions expressed by contributors and/or content partners are their own and do not necessarily reflect the views of WayneDupree.com
---
---
One of the most dependable websites for original reporting, investigative reporting, and breaking news in the conservative media is now WayneDupree.com. It is the only group combating communist bias in the media and entertainment, and it is its hard news division.
Because the success of our objective is so important to the economy and because leftist media's COVID falsehoods probably cost lives, we need your help. Donate to WayneDupree.com today so that we can keep covering stories that the leftist media won't touch. Your decision to donate $5 per month, $50 per year, or $100 per year will enable us to continue the difficult work of making sure a free and fair media survives in our nation.
[The WDStaff]
SIGN UP HERE
and join us!
---
Follow Wayne on Rumble!