I guess there was a time, maybe a couple of decades ago, when it looked cool or edgy to see a politician arrested.
Now, it just looks lame.
It's very staged, and it looks and feels very much like PR stunt.
It's even worse when the politician fakes being handcuffed…can you imagine?
Well, it's true… that's exactly what occurred when AOC attended a pro-abortion rally in DC, where so-called "arrests" were made.
AOC pretended to be handcuffed, by holding her hands behind her back.
Liberals tried defending AOC, claiming cops told her to put her hands behind her back, but the police rarely order your hands behind your back unless they're getting ready to cuff you.
They want your arms and hands where they can see them.
They may make you put them on your head, but never behind your back until they're detaining you.
And they didn't ask anyone else to hold their hands that way.
Watch:
Lol is AOC pretending to be handcuffed?

— Benny Johnson (@bennyjohnson) July 19, 2022
AOC PRETENDS to be *handcuffed* in fake arrest protesting Supreme Court — then raises her fist, breaking her fake handcuffs

CLOWN WORLD LOL pic.twitter.com/nlvrDHV2Tj

— Benny Johnson (@bennyjohnson) July 19, 2022
Rep Marjorie Taylor Greene also called AOC out:
.@AOC so you faked being handcuffed to keep lying to women?

Abortion is legal up until birth in NY, but your voters can't afford groceries and crime is out of control.

Desperate isn't a good look on you.

Go back to your Insta makeup tutorials, you're actually good at those. pic.twitter.com/LYsQU75ZfB

— Rep. Marjorie Taylor Greene🇺🇸 (@RepMTG) July 19, 2022
Here's what people online are saying:
"Her acting skills are so stunning. And brave. Not unlike her "masking up" for photo-ops."
"Are those the new invisible handcuffs? LOL"
"Why are politicians so cringe?"
"this has to be a simulation right?? Like there's no way this can be real "
"wait till you see the second part of this show , when the Cop starts crying ,because he had to do an arrest."
"It was all fake, they raised their arms at the end, no handcuffs…."
"And they seriously still wonder why we don't trust them?" 
"This woman is so desperate for attention" 
"Sadly, this is great publicity for her, she'll use the pic that looks like she was handcuffed in so many fundraising emails and people will eat it up" 
"This is such propaganda. Xi would be proud"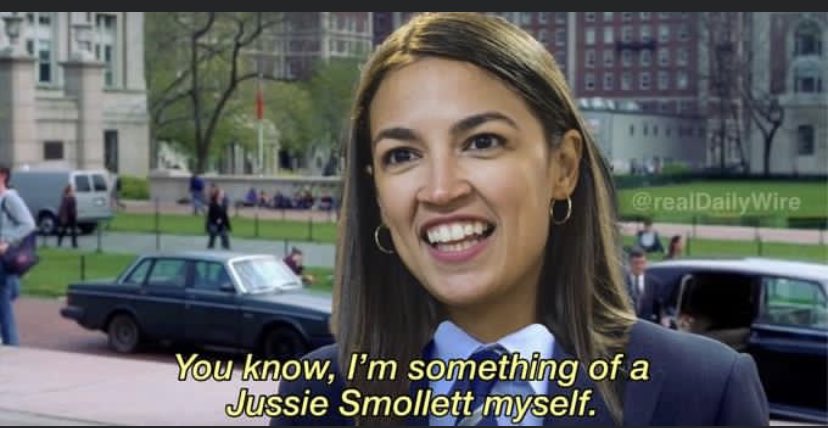 Why would she do this? For a couple of fundraising emails?
It's so easy to see she's not actually handcuffed. But her zombie supporters will still eat it up.
Personally, I don't understand why these politicians and the media keep placing themselves in these really awkward positions of looking like liars and con artists, for a cheap payoff that lasts a minute or two.
The long-term damage their doing is much more serious.
They did the same thing with masks… wearing them when the cameras were on, and them off when they thought the coast was clear.
Liberalism really is a mental disease.
The opinions expressed by contributors and/or content partners are their own and do not necessarily reflect the views of WayneDupree.com
---
---
One of the most dependable websites for original reporting, investigative reporting, and breaking news in the conservative media is now WayneDupree.com. It is the only group combating communist bias in the media and entertainment, and it is its hard news division.
Because the success of our objective is so important to the economy and because leftist media's COVID falsehoods probably cost lives, we need your help. Donate to WayneDupree.com today so that we can keep covering stories that the leftist media won't touch. Your decision to donate $5 per month, $50 per year, or $100 per year will enable us to continue the difficult work of making sure a free and fair media survives in our nation.
[The WDStaff]
SIGN UP HERE
and join us!
---
Follow Wayne on Rumble!