I gotta tell you, I haven't seen the country this "united" in a long time.
The official "Democrat" account posted this bizarre, phony-looking picture of Kamala and Joe — who detest one another — in some awkward "hand-holding" moment, with the caption, "These two" and a blue heart.
And the response from the country was a united front of complete and total disgust.
It was quite a sight to see.
I don't think I've seen such unity since 9/11, to be honest.
I definitely think the Democrats were probably wishing they'd never posted the picture, or at least, had turned off the comments because they're really brutal.
These two 💙 pic.twitter.com/I2qoILThfc

— The Democrats (@TheDemocrats) July 23, 2022
I'll post the comments from Dem accounts in blue and conservative accounts in red:
"They hate each other and everyone knows it. Biden has a 28% approval, and Kamala's is even lower. These two suck."
"blocked a federal minimum wage increase failed to deliver on student loan forgiveness spent more in one year on the military budget than what free college would cost for 10 years are about to have a lower approval rate than the inflation rate "
"These two now have Covid"
"I honestly have no idea what the party's social media strategy is. This is just the dumbest tweet ever. Do better, Dems. Please." 
"JUST TELL ME WHERE I AM"
"Imagine tweeting this unironically."
"Pictures like this make them both look weird. No one does this in real life."
"Have done essentially nothing. Next tweet."
"It's really sweet that they still let him partake in dance time at the nursing home even though he didn't finish all of his jello at lunch."
"Have continued or expanded every single Trump policy. And actually created a new war. Oh, and bailed on every campaign promise they made."
"Yeah, one positive for Covid with a fever and neither wearing a mask …."
"Which one will catch the monkeypox first?"
"Could you all upload the rest of the photos from this shoot or whatever? The fact that this is the best pic means the rejected ones must be amazing! It sucks SO BAD living here right now and you guys agent willing to spend money or exercise power, so could we have those photos?"
"She's leading him to the potty"
"Teaching him to dance to Tupac"
"they are great at NOT fulfilling their campaign promises, at NOT using every tool available to pass legislation, at NOT codifying Roe, at NOT ending the filibuster, and at being so unlikable"
"Maybe do something besides fu**ing photo ops"
"Things are so bad, they've stopped taking walking photos"
"O.K. so his reflexes are just good enough to wrestle the knife out of her hand……and they both had a jolly good laugh out of it."
"Is she trying to kill him?"
"Have no clue what they are doing. This is just awkward" 
"No one is happy by this picture"
"Is she helping him to a chair?"
"Are failing us in every conceivable way."
"This looks like a picture from a group home."
"We're in a recession. Yay!"
Here are some funny memes: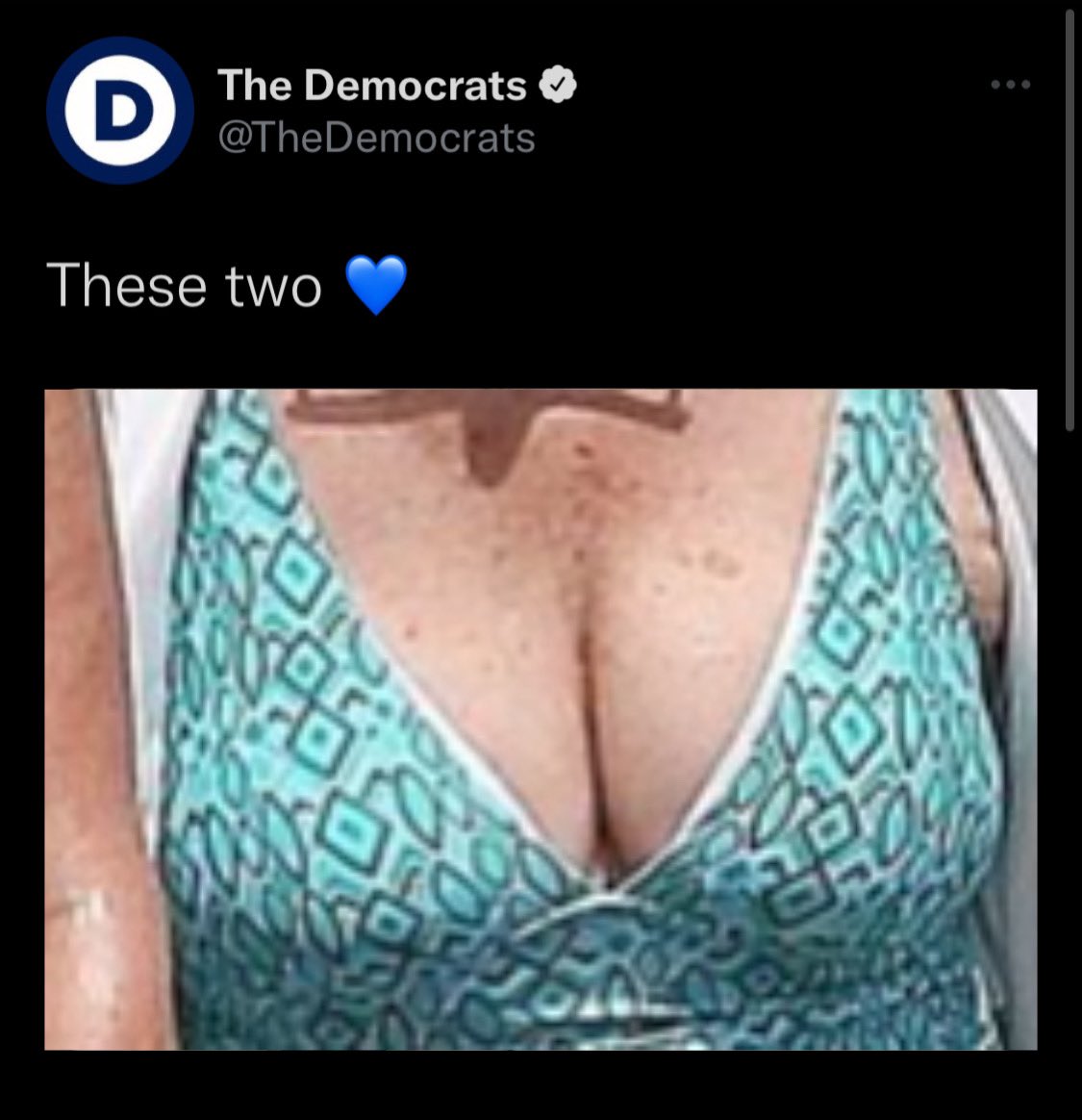 This meme here was posted by a Democrat:
It's clear, that the left is even angrier at Kamala and Joe than the right is, of course, for different reasons, but regardless, Dems are in big, big trouble.
The opinions expressed by contributors and/or content partners are their own and do not necessarily reflect the views of WayneDupree.com
---
---
One of the most dependable websites for original reporting, investigative reporting, and breaking news in the conservative media is now WayneDupree.com. It is the only group combating communist bias in the media and entertainment, and it is its hard news division.
Because the success of our objective is so important to the economy and because leftist media's COVID falsehoods probably cost lives, we need your help. Donate to WayneDupree.com today so that we can keep covering stories that the leftist media won't touch. Your decision to donate $5 per month, $50 per year, or $100 per year will enable us to continue the difficult work of making sure a free and fair media survives in our nation.
[The WDStaff]
SIGN UP HERE
and join us!
---
Follow Wayne on Rumble!