The sitcom "Happy Days" spawned an awful lot of communist nutjobs.
Thank God for Scott Baio, or the whole show would be a bust.
First, we've got Richie Cunningham, played by Ron Howard, who turned out to be an unhinged liberal whacko.
Followed by Fonzie, played by Henry Winkler, who's also a progressive commie.
And now, another former Happy Days star has been outed as a foam-at-the-mouth liberal, and to make matters worse, he wants to get into politics.
MORE NEWS: [VIDEO] This Patriot Just Gave Brittney Griner and All American-Hating Liberals a Lesson in "Freedom 101"
You remember Potsie, right?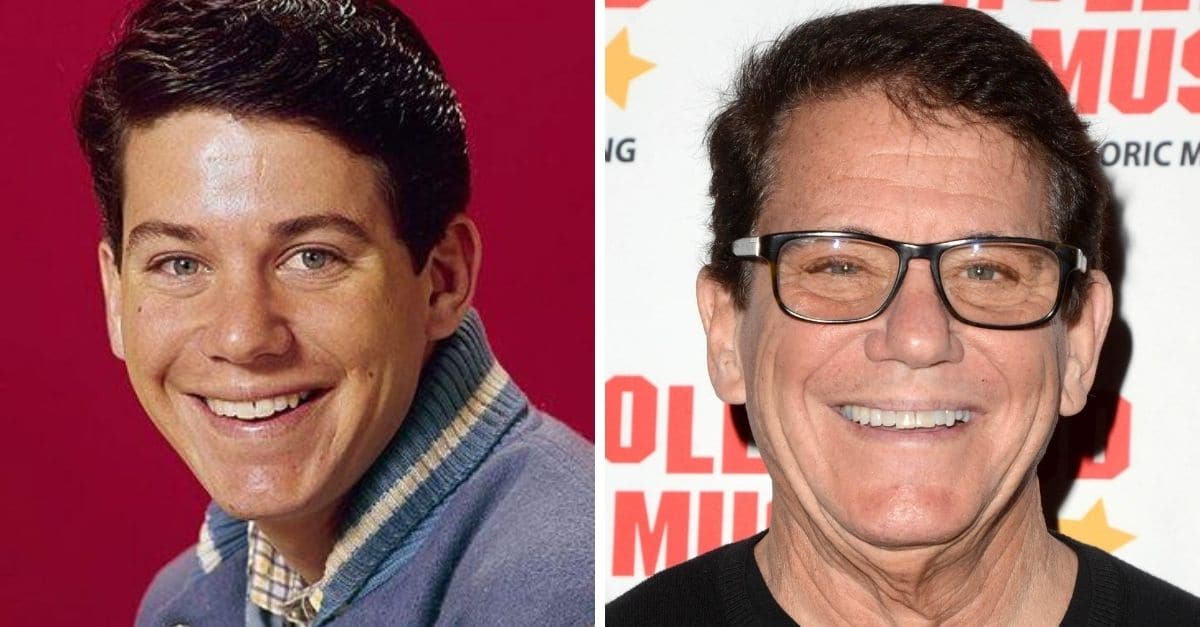 Well, turns out the actor, Anson Williams who played the loveable dope "Potsie," is actually a raging liberal loon.
Marjorie Taylor Green is lecturing us on mental illness? It's not the mentally ill in the streets, Marjorie, it's the mentally ill in power…Lawmakers like YOU!

— Anson Williams (@Ansonw4real) May 25, 2022
Look at this communist — he wants his senile "president" to sanction someone whom he disagrees with.
Do these people understand how scary and evil they are?
POTUS needs to place sanctions on Tucker Carlson.

— Anson Williams (@Ansonw4real) March 12, 2022
And it gets worse.
Apparently, this liberal loon wants to run for mayor of Ojai, California… the town I grew up in!
Ugh…
Bizpacreview reported that it would seem that everyone is interested in politics these days and, for actor Anson Williams, it is something he plans to make a reality.
Best known for his role as Warren "Potsie" Weber in "Happy Days," Williams announced his decision to run for mayor of Ojai, California at a city council meeting on Wednesday. According to Ojai Valley News, Williams believes the town is in need of "leadership that inspires a collaborative team."
Fellow 'Happy Days' actor Henry Winkler, who played "Fonzie" in the show, immediately endorsed his co-star's political activities saying, "You have my vote."
The horror.
Ojai is a very liberal California town where a lot of celebrities live.
I grew up living not so far from Larry Hagman, JR from Dallas, so it's not surprising that a communist like Williams wants to run for mayor.
And he'll probably win.
I just have one thing to say to this guy:
Sit on it, Potsie. 
The opinions expressed by contributors and/or content partners are their own and do not necessarily reflect the views of WayneDupree.com
---
---
One of the most dependable websites for original reporting, investigative reporting, and breaking news in the conservative media is now WayneDupree.com. It is the only group combating communist bias in the media and entertainment, and it is its hard news division.
Because the success of our objective is so important to the economy and because leftist media's COVID falsehoods probably cost lives, we need your help. Donate to WayneDupree.com today so that we can keep covering stories that the leftist media won't touch. Your decision to donate $5 per month, $50 per year, or $100 per year will enable us to continue the difficult work of making sure a free and fair media survives in our nation.
[The WDStaff]
SIGN UP HERE
and join us!
---
Follow Wayne on Rumble!