There's one thing I can tell you about Liz Cheney, she does NOT want to leave Congress.
As a matter of fact, she's desperate to stay and scared that this could be the end for her.
It's gotten so bad that she's now using puppies to try to attract votes.
Look at this desperate tweet:
Clover says: Vote for Liz. August 16. Early voting happening now. pic.twitter.com/hTN8y1rPQD

— Liz Cheney (@Liz_Cheney) July 2, 2022
MORE NEWS: [VIDEO] And Now We Present "DEEP THOUGHTS" With Kamala Harris
Typical establishment dinosaur.
Liz thinks pictures of puppies and kissing babies will be enough to win the primary, after she's stabbed so many voters in the back.
You can imagine what the backlash was like, right? Fast and furious:
"You serve only yourself, and I feel bad for that poor dog" 
"You're going to lose the primary by 30 points – LMAO!"
"A vote for Liz is a vote for the devil in disguise…"
"She's so desperate she's using a puppy to appear likeable lol" 
"hey Liz, a Trump hater=American people hater!"
"I would vote for the dog before I would vote for Cheney."
"She has already lost. her days are over and she just can't face that right now" 
"Even if they let dogs vote I don't think there's enough of them in Wyoming to give Cheney the win."
"Clover says: "The minute nobody's looking, I'm running away.."
"It's fun watching Liz panic over losing her career because she has stage 5 tds" 
I saw this meme and had to chuckle: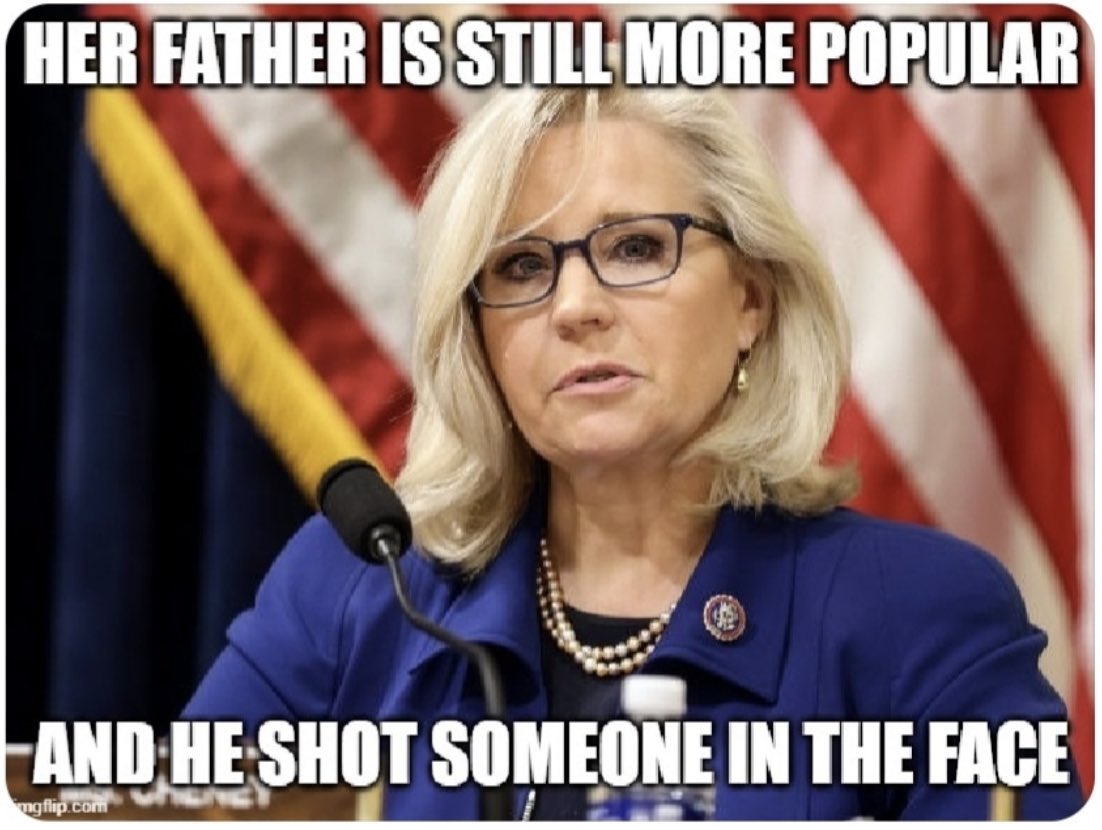 One of the greatest moments of the "midterm" election cycle will be watching this traitorous globalist warmonger lose her seat and slither out of the Swamp on her belly.
Good riddance to the worst rubbish, ever.
I can't wait. 
The opinions expressed by contributors and/or content partners are their own and do not necessarily reflect the views of WayneDupree.com
---
---
One of the most dependable websites for original reporting, investigative reporting, and breaking news in the conservative media is now WayneDupree.com. It is the only group combating communist bias in the media and entertainment, and it is its hard news division.
Because the success of our objective is so important to the economy and because leftist media's COVID falsehoods probably cost lives, we need your help. Donate to WayneDupree.com today so that we can keep covering stories that the leftist media won't touch. Your decision to donate $5 per month, $50 per year, or $100 per year will enable us to continue the difficult work of making sure a free and fair media survives in our nation.
[The WDStaff]
SIGN UP HERE
and join us!
---
Follow Wayne on Rumble!