Well, leave it to Joe Biden to screw something up. It's a gift he has. Everything he touches turns to dust. And things really get hairy when Joe goes "off script." I mean, it's bad enough when he can't read his gigantic jumbo teleprompter, but when Joe tries using his brain to answer reporters' questions, things can turn funky and bizarre real fast. This is usually when the White House and media have to swoop in a few hours later and tell us what Joe "really meant to say…"
Well, that might be what happens this time, because when Joe was leaving his podium, reporters began shouting questions at him. It sounds like Doocy was the guy who asked about DeSantis possibly sending illegal migrants to his hometown of Delaware, and Joe turned around and answered this one.
But what he said could have landed him, and the entire state in a world of trouble…
Watch:
Reporter: "Any response to DeSantis sending migrants to Delaware?"

Biden: "He should come visit. We have a beautiful shoreline." pic.twitter.com/SWxQsuK9Vb

— Greg Price (@greg_price11) September 20, 2022
Whoops. Sounds like Joe just gave the OKAY for a couple of planes filled with illegal migrants to land in his hometown.
Here's what people are saying online:
"He knew what door to head for to avoid answering that question. He just invited the migrants to their beautiful shoreline"
"Pop some tents up all along the shoreline! Everyone should be able to enjoy the view!"
"Beautiful shoreline, the illegals should enjoy!"
"That should make the Delaware town folk happy"
"Spring Break should be in Delaware next year"
"Is that an invitation or is this gonna be another corn pop thing"
"dude in his earpiece is screaming "say something nonsensical and walk away with a blank stare on your face" "
"Oh he's about to get some visitors alright"
"Migrants love beautiful shorelines"
"Sounds like DeSantis has his next drop-off location."
"SHORELINE?! Aren't the sea levels rising every day? Sir, Do you want the migrants to drown?"
I hope they have all their resources ready and treat these migrants better than the ones who landed on Obama's lavish paradise island.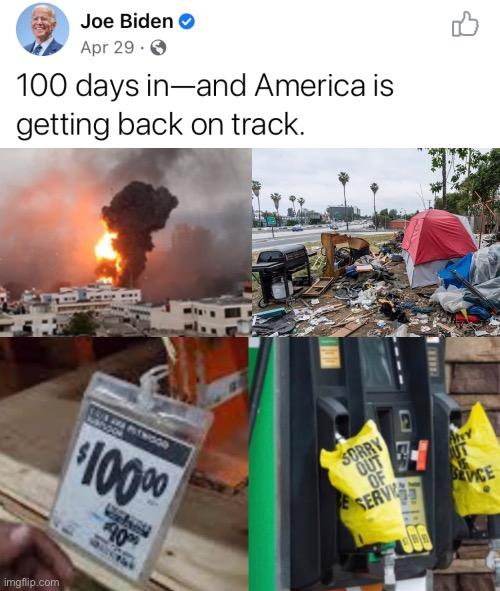 The opinions expressed by contributors and/or content partners are their own and do not necessarily reflect the views of WayneDupree.com
---
---
One of the most dependable websites for original reporting, investigative reporting, and breaking news in the conservative media is now WayneDupree.com. It is the only group combating communist bias in the media and entertainment, and it is its hard news division.
Because the success of our objective is so important to the economy and because leftist media's COVID falsehoods probably cost lives, we need your help. Donate to WayneDupree.com today so that we can keep covering stories that the leftist media won't touch. Your decision to donate $5 per month, $50 per year, or $100 per year will enable us to continue the difficult work of making sure a free and fair media survives in our nation.
[The WDStaff]
SIGN UP HERE
and join us!
---
Follow Wayne on Rumble!